Fantasy Basketball Waiver Wire: How Could You Be So Harkless Vol. II (Week 22)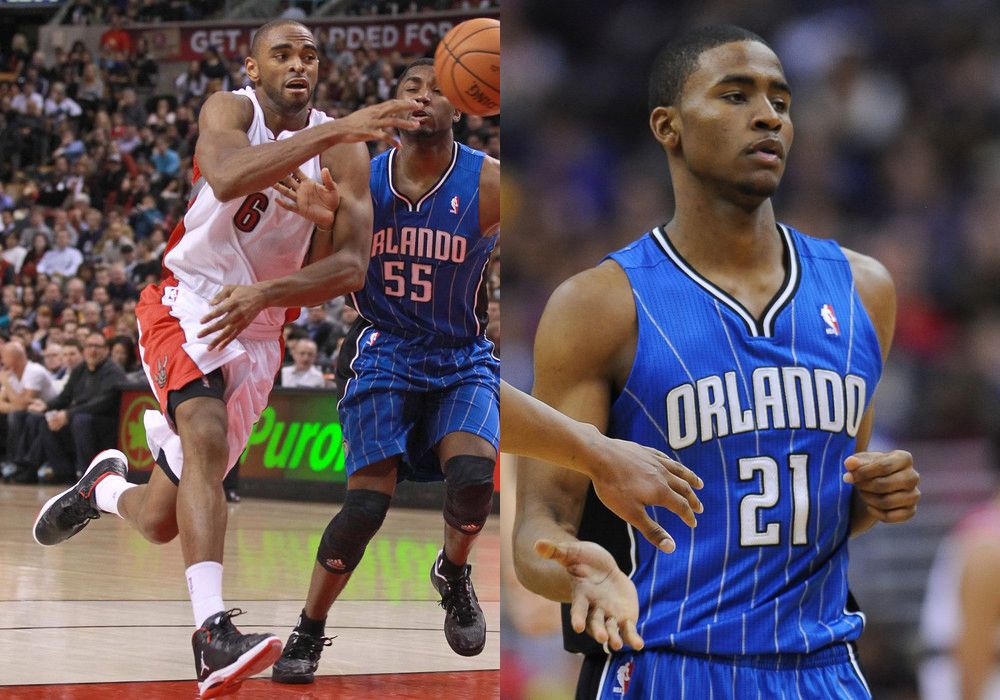 Fantasy Basketball Waiver Wire:
How Could You Be So Harkless Vol. II (Week 22)
By Muntradamus
BEAST DOME NATION.
*I had to take a quick trip to the EAST COAST which has thrown off the schedule of a few articles.  The winner of the March Madness Tournament in Week 1 will be announced Wednesday.  The Fantasy Baseball Rankings will be updated Wednesday as well.*
Sorry for the delay and than you for your patience.
The Fantasy Basketball Season only has a few weeks left, so it is vital to scoop up all the important MVP type players that have a chance to make an impact on your team.  With the injury news to Rudy Gay and Marc Gasol both being out for the season, this Waiver Wire I am going to mention two names that must be scooped up in all leagues.
MUST ADD FANTASY BASKETBALL PLAYERS
*FOR CHAMPIONSHIP RUN*
ALAN ANDERSON – G/F – TOR
Alan Anderson has always been a player that could come off the bench for the Raptors and score 15 Points while knocking down 2-3 3PTM/game.  With Rudy Gay possibly being listed out for the season, Alan Anderson will get a chance to score 15+ Points a night with ease.  The Raptors season is over, and while Terrence Ross will eat up some of Anderson's PT, the 13+ Field Goal attempts should come nightly.  With the way Anderson shoots, that is more than enough to make him an instant answer for your fantasy team down the stretch.
ED DAVIS – F/C – MEM
With Marc Gasol suffering an abdominal tear, there is no reson to think Marc returns before the season is over.  Before Ed Davis came to the Grizziles he was an automatic 12 Point/12 Rebounds with excellent block numbers.  Now that Gasol is out and Ed Davis is starting at Center, those numbers will come back.  Hard to find that kind of value this late in your season.
MAURICE HARKLESS – F – ORL
How could you be so Harkless vol. II is here.
Arron Afflalo is out for the season which will open up the floor for Harkless to score 15+ Points a night.  While he is the best bet to see increased value, Tobias Harris should not be on any waiver wire and does take the priority over Harkless by a long shot.  Still, Maurice will be a very serviceable player in all leagues as he has been on fire as of late.  But once again, Tobias is the player you really want.
JERRYD BAYLESS – G – MEM
The Grizz who just lost Marc Gasol not only lost a big man, but they lost their #2 scoring option.  While Conley can pick up the slack, there is still a lot of slack that needs to be picked up, which should mean a lot of playing time for Jerryd Bayless who we have seen explode for 20+ Point games whenever he wants.  If you need a guard, and you need instant offense.  Jerryd is a nice deep sleeper on your wire.  He is coming off of a huge 30 Point game this weekend.
WAIVER WIRE FLUKES
*FOR CHAMPIONSHIP RUN*
TYLER HANSBROUGH – F – IND
Hansbrough's value could be gone by the middle of this week if David West returns.  While the Pacers do want to rest West as long as they can for the playoffs, he does need to get back out there when he is 100%.  Hansbrough is putting up some very nice double/double numbers, but once again the opponents he has been doing it against is nothing too impressive.  Tyler is a good plug-n-play fantasy option until the day West returns.  Nothing long-term here.
Muntradamus is a Fantasy Sports Expert who specializes in Fantasy Football/Baseball/Basketball. He is currently in his second season as a Pro on FantasyPros coming off of an impressive Rookie Campaign where he landed the #10 Overall In-Season Fantasy Football Rankings Expert.  Which also included #1 WR of all Expert Sites.  He is also one of two people to qualify for all DRAFTSTREET CHAMPIONSHIPS in 2012. Most Historically, Muntradamus was the #1 Fantasy Football Expert of IDP & Overall Rankings in One Week, first time in Fantasy Sports History.