FANTASY FOOTBALL WEEK 2 BEAST & BUST
FANTASY FOOTBALL WEEK 2 BEAST & BUST
By Muntradamus
BEAST DOME NATION.
Once again ahead of the Fantasy Football Curve, and I intend to keep the momentum rolling that way. Matt Forte sure made things easy for a lot of us heading into Sunday, lets keep it rolling.
FANTASY FOOTBALL RANKINGS + DFS TEAMS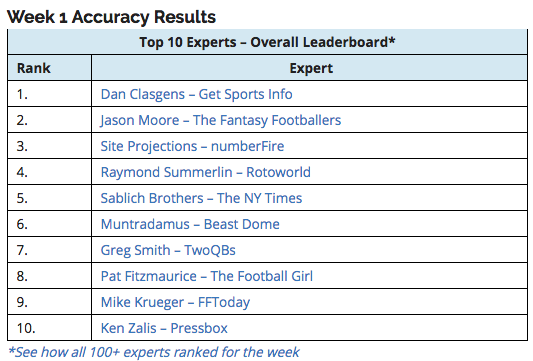 THE MUNTRADAMUS SHOW WEEK 2
BUST OF THE WEEK
SPENCER WARE @ HOU
FANTASYPROS EXPERT RANK: #9 RB
MUNTRADAMUS PREDICTION. 65 Total Yards/0 TD

Ware do you think you're going starting Spencer in Week 2 against the Texans Defense. In HOUSTON
J.J. BEAST is playing at a dominant level, and Clowney is looking Mercilles coming off the edge. All this with Vince Big Daddy Wilfork clogging the middle of the field and the Chiefs missing both of their guards. I got news for you Spencer Ware Fantasy Owners, if you do not trade him before Sunday while he still has Top 20 RB value, you are looking at an asset that will lose nearly all value over the course of one Football Game.
Playing against the Texans Defense in Houston is a lot different than playing than Chargers, at home.
FantasyPros Experts still have trust in the Week 1 Star. I am saying to Sell Now and don't even think about starting him in Week 2.
56 Total Yards. 0 TD and a Loss for your Fantasy Team.
BEAST OF THE WEEK
MOHAMED SANU @ OAK

FANTASYPROS EXPERT RANK: #42 WR

MUNTRADAMUS PREDICTION. 8/117/1 TD
WHERE WERE YOU when Mohamed Sanu got his TD against the Bucs.
Let me guess, last week you did not start Sanu who ended up with a TD and a 2. Point conversion to go along with 5 receptions and 80  Yards.
Going up against a Raiders Defense that is playing softer zone D than Pau Gasol. We should see the rising BEAST DOME Legend continue to be a Fantasy Threat and a Rock Solid WR#2 who is seeing little coverage and zero respect from NFL Defenses, and Fantasy Experts. Matt Ryan is putting throws on the money, Sanu is finding the soft spot of zones. Julio Jones is always the man to steal the show when opposing defenses go up against the Falcons, Sanu owners are loving every second of it.
If you do not roll with Sanu in Week 2.
Fool me once, Shame on you.
Fool me twice, You cannot be fooled again.