FANTASY FOOTBALL: TOBY I DON'T THINK WE'RE IN STANFORD ANYMORE (TOBY GERHART BUST)
FANTASY FOOTBALL:
TOBY I DON'T THINK WE'RE IN STANFORD ANYMORE
(TOBY GERHART BUST)
By Muntradamus
BEAST DOME NATION.
Standing at 6 Feet Tall and a soft 230 lbs.  Toby Gerhart finds himself as the "workhorse" RB for the Jaguars.
If you thought the Jaguars were bad last season, now they are not even trying.  Toby Gerhart is nothing more than a backup RB in the NFL.  Since his rookie season in 2010, Toby Gerhart has rushed for 100 Yards only 1 Time.  Adrian Peterson missed plenty of games over that span, and Gerhart continues to disappoint.  Now Toby goes to Jacksonville, which is arguably the worst football team in the NFL.
Despite all of that, Experts on FantasyPros are touting Toby as a Top 15 RB?
TOBY I DON'T THINK WE'RE IN STANFORD ANYMORE
(TOBY GERHART BUST)
BEAST DOME NATION.
There is an unspoken rule of Fantasy Football.  The Rule is:
Do not draft a bad player on a bad team.
The Jaguars come into 2014 heading in the wrong direction.  No Justin Blackmon.  No Maurice Jones-Drew.  Chad Henne or Blake Bortles at QB.  Defense is still below average to say the least.  None of this sounds good no matter how you twist the angle.
Not to mention a very tough playoff schedule.  If you are lucky enough to make it to Week 16, there is light at the end of the tunnel.
Are you still not sold on Toby Gerhart being a BUST based off my raw analysis?  Let me give you three major reasons why Toby Gerhart is the quickest way to blow your entire Fantasy Football Draft with a 3rd Round Pick.
#1
The Jaguars OFFENSE
Close your eyes. (metaphorically).
1st Down.  Chad Henne hands the ball off to Gerhart.  3 Yard gain.
2nd and 7. Chad Henne throws an incomplete pass.
3rd Down. Chad Henne throws an incomplete pass.
Is this how you really want to spend your Sundays?  The Jaguars offense does not have what it takes to drive the ball down the field.  Yet alone convert many 3rd downs.
Chad Henne has little accuracy and is only good for the occasional bomb.  The Jaguars offense will fail nearly every week making this a very hard team to root for.  If you have Gerhart, be prepared to root for the Jaguars offense.  Something I will choose not to experience in 2014.
Bortles has the look to be a good NFL QB, but the 1 year transition of facing defenses that he was facing at UCF compared to the Houston Texans.  Bortles is on the outside looking in.
#2
The Jaguars DEFENSE
Nice addition with Chris Clemons who will prove he is not done.  This defense however relies on one player.  Paul Posluszny.  If you thought the Cowboys defense crumbled when Sean Lee went out last season.  The Jaguars defense could be the worst defense in NFL History if Paul goes down.
Jonathan Cyprien (SS) can be a big player for this unit, but no matter the circumstance.  This defense is not good enough to shutdown teams for very long.  The Jaguars defense will be giving up points this season and can never be considered a good start in the Fantasy Football world.
#3
The Jaguars 
Between the Jaguars offense not moving the ball, and the defense giving up points.  It will not take long for the Jagaurs to abandon the run and go into comeback mode.  While Gerhart is a capable PPR RB, his numbers will still leave you dry as there will be games Toby fails to rush for 50 yards.
The real downside to Toby is the fact the Jaguars offense will keep Toby away from all the Redzone TDs.  If Toby can't get in the endzone, you are asking a lot from him.  Toby is not like LeSean McCoy who can support his numbers without a TD.
The Jaguars this season are a team I would pick to win less than 5 games easily.  The team is clearly in re-build mode, they should have at least brought on a RB that can be the future.  Not a placeholder.
MUNTRADAMUS PREDICTION
TOBY GERHART – RB – JAX (2014)
990 TOTAL YARDS. 10 TD
MUNTRADAMUS RB RANKING #?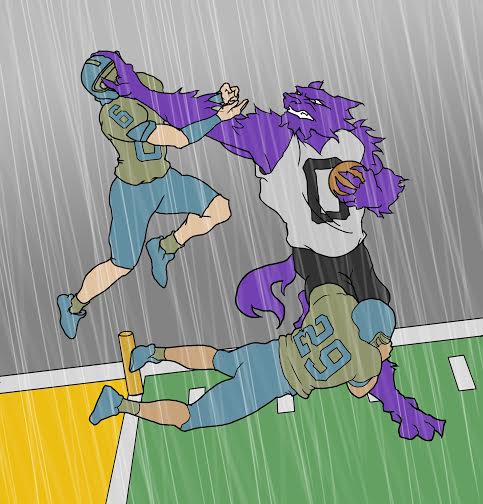 Muntradamus Awards