FANTASY FOOTBALL: I WANT TO BE LIKE ARIAN (#1 Pick)
FANTASY FOOTBALL:
I WANT TO BE LIKE ARIAN (#1 Pick)
By Muntradamus
BEAST DOME NATION.
The VIP Packages are coming out tonight.  To promote this special day, Arian Foster is named as the BEAST DOME cover RB of this season.  Here is why when you have the #1 pick, you have to take Arian Foster.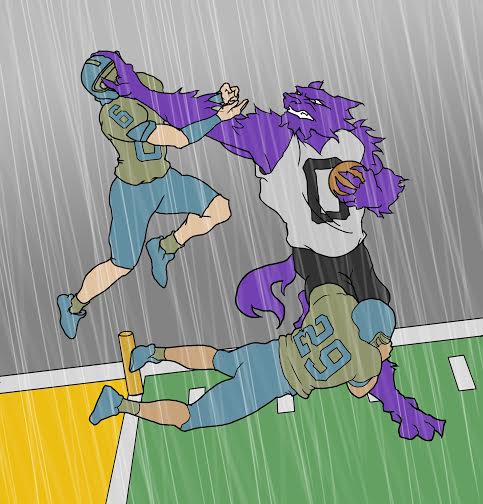 FANTASY FOOTBALL:
I WANT TO BE LIKE ARIAN (#1 Pick)

Last season was a disaster for Texans fans.  A team that had a good shot to win the Superbowl ended up finishing the season 2-14.  The first red flag was Arian Foster coming into the season still not 100% from his Calf Injury.  His slow start was very evident and he was never able to stay 100% healthy all season with hamstring and back issues eventually forcing him to call it quits early.  Arian totaled only 8 games, and he was only himself for about one of them.
ARIAN FOSTER STATS
The Texans defense was plagued with injuries, none bigger than the loss of Middle Linebacker Brian Cushing.  The defense crumbled around his loss.
On offense, the Texans benched Matt Schaub after a slow start for Case Keenum.  Only to find out that Schaub really was not the problem for this Football Team.
That is how the Texans finished the season 2-14.
This season, things are different for the Texans Offense.  
First is the head coach Bill O'Brien.  O'Brien was the Offensive Coordinator for Tom Brady when they lost  the 2011 Superbowl.  The game when Welker dropped a catch he would make 9/10 times in the late 4th Quarter. O'Brien knows how to move the ball down the field and win Football games.  Exactly what you want for your Fantasy RB.
Ryan Fitzpatrick at QB gives them a very safe Kurt Warner type QB who can move the ball down the field consistently.  If Andre Johnson stays in Houston, look for him to have one of his best seasons in the NFL putting up vintage Torry Holt numbers.  DeAndre Hopkins will also be a HUGE target for Fitzpatrick and will easily be a player that takes his game to the low-end WR #2 level this season.  Potentially the next Alshon Jeffery of the NFL.
Add in the dynamic pass catching/hard running 'BEAST DOME RB BEAST OF THE YEAR' Arian Foster.  You have yourself the very next Marshall Faulk.
MARSHALL FAULK STATS

TEXANS DEFENSE

Texans defense was a disaster last season.  Arguably the #1 Defense in Fantasy football last season on Draft Day ended up being in the same bubble as the Oakland Raiders and Jacksonville Jaguars.
The Texans this season made some big upgrades on defense.
First upgrade
is the Texans hired Romeo Cronnell to be the Defensive Coordinator.  Romeo made his living as the Defensive Coordinator for the Superbowl winning Patriots back in the day.  He was later a head coach for the Browns, only to find that he was better as a Defensive Coordinator.
Second Upgrade
is #1 Pick Jadeveon Clowney.  Remember when Mario Williams made a big impact for the Texans Defense?  Clowney will duplicate that success and bring 10x more fire power.  His freakish athleticism and power will make him unstoppable when bringing pressure or chasing down a RB.
Third Upgrade
is Chris Clemons the safety from the Dolphins.  Clemons makes the Texans defense immediately smarter and more efficient.  This guy reads the field with the best of them, and he will make that Texans defense much more dynamic.
TEXANS SCHEDULE
PROJECTED RECORD (12-4)

Try not to smile too much when looking at this Juicy schedule.  Especially when you compare it to the schedule "Expert" Consensus #1 Pick Jamaal Charles is facing.
Look at that playoff schedule for Arian leading up to Week 13 as well.  I see you drooling over there.
CONCLUSION
If the Texans are going to win Football games.  Arian Foster is going to have a HUGE season.  He is the Work Horse of this Football team, and should easily finish in the Top 3 of most touches each week.  Resembling Marshall Faulk from 'The Greatest Show on Turf.'
Last season Arian Foster came into the season with a bad knee, and Ben Tate was a threat to take carries all season.
This season Arian Foster is 100% healthy and will only see Andre Brown (ANDRE THE GIANT) on the field when Arian needs a breather.  Arian Foster is one of the most Explosive Fantasy Football Players of this generation and has led many to Fantasy Football Championships.
It is a shame that nobody else in the Fantasy Football world is remembering that.  This reminds me exactly of Albert Pujols coming into this season.
*MY FANTASYPROs" RANKINGS WILL BE RELEASED AT THE DEADLINE*
MUNTRADAMUS PREDICTION
ARIAN FOSTER – RB – HOU (2014)
2150 TOTAL YARDS. 23 TDs
MUNTRADAMUS RB RANKING #1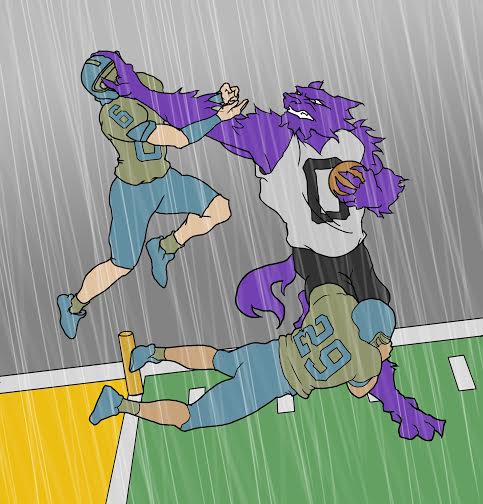 Muntradamus Awards