FANTASY FOOTBALL 2014 VIP PACKAGES
FANTASY FOOTBALL 2014 VIP PACKAGES
MESSAGE FROM MUNTRADAMUS
WHY YOU SHOULD SIGNUP FOR VIP
This Fantasy Football season is different from any Fantasy Football season you have ever played.
*Typical Cliche line you may think*
2 LIVE Q&A SESSIONS A WEEK
DRAFT STRATEGIES FOR EVERY LEAGUE
PLAYERS TO TARGET
PRESEASON REPORTS
This season there are only 10 Running Backs who you can consider clear-cut great Running Backs.  Meaning they will get their 15-20+ Touches every week with no risk of losing crucial playing time to a backup, as well as being a consistent great player week in and week out.
Out of those 10 Running Backs.  Only 6 of those Running Backs have been drafted in the 1st Round of a Fantasy Football draft before.  Out of those 6 Running Backs, only 4 of them truly hold 1st Round Value.  The others hold potential.
FantasyPros TOP 10 RB
After those 10 Running Backs.  You are dealing with a lot of players that are looking at splitting playing time, and possibly being drafted too high.  I have your strategy to win.
I understand that my Packages may appear expensive to many.  The amount of research and information I do will put you ahead of the competition.  I am so confident in my research and analysis, that I guarantee almost every package.  Checkout the VIP store below.
But there was one site that had tips, pickups, and analysis no one else did. BeastDome! And while every "expert" under the sun was saying stuff like "David Wilson will blow up this year…RG3, top 3 QB!…CJ Spiller first round slam dunk" Muntradams was saying stuff like "taking P Manning as the first QB off the board because he is going to set records… DeSean Jackson will perform as a top 10 WR… Julius Thomas = sleeper of the year." If you followed his advice, you were guaranteed to play the fantasy playoffs.
The amount of content, analysis and advice BeastDome offers – and more importantly – the quality of the content, analysis and advice are damn impressive. I am talking daily content and advice. All of it was spot on. From preseason analysis and drafting advice, to week 16 rankings and a SuperBowl betting guide, Munt was there. And I'm talking insanely detailed and amazing draft advice: value picks that outplayed the hell out of their ADP, players to avoid on draft day, and a round by round, step by step idiot proof draft guide. He also offered to be on call during your draft to answer live, in draft questions!
Next, Munt also had incredible weekly columns. First, you have waiver wire pick up advice. You know that guy that does sort of good one week, where you aren't sure if you should use your waiver wire spot on him or not, you don't get him, and then he makes someone's season? He tells you who those guys are. And just as importantly, he points out the guys everyone else is recommending you grab, that turns out to be a flop for the rest of the season. Next, you have the trade advice. Who to sell high, who to buy low. Got a trade question or offer you are on the fence about? Munt will tell you what to do.
And then we have the core and pièce de résistance of BeastDome – the weekly rankings. They were god like. Tons of amazing sleepers and bye week, injured player fill ins. Guys coming out of nowhere who would just explode for 20 points and leave you wondering if Munt really was psychic. Every time I tried to play one of my own hunches and second guess his rankings, I got burned.
Speaking of rankings, there were a lot of haters and jealous types on the site in 2013 (the ones that wanted free advice and rankings without paying for them) who complained that BeastDome's FantasyPros accuracy ranking was lower in 2013 than in 2012. I don't know how FantasyPros accuracy rankings are calculated, but I can tell you how I calculate my analyst rankings: wins and kicking ass. I went undefeated based on Munt's rankings for the first 7 weeks and easily made the playoffs in all my leagues. I won most of my match ups (thanks to Munt's rankings) and almost all my losses were due to injuries (something no Fantasy Expert can predict) vs bad rankings.
I could go on and on and type out an 88 page dissertation with charts and graphs and a statistical analysis showing why BeastDome is the best value in fantasy sports, but I don't need to. The guy knows what he is talking about. There are hundreds of other people here, for all fantasy sports, saying the same thing.
Is Munt 100% accurate 100% of the time? No. No one is. But the guy offers amazing advice, a lot of content, personalized service, and is a genuinely nice guy.
If you are thinking about spending money on a fantasy site, if you are on the fence, or hesitating (like I did), just do yourself a favor and sign up for a BeastDome package. Even if you are like me who thinks you know it all and don't need any help, you are wrong. Munt is legit and is the real deal and I guarantee he will make your team better and lead to a better fantasy season.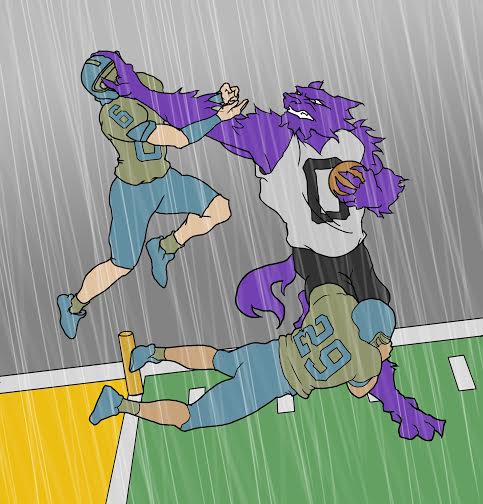 This season any PRESEASON VIP PACKAGE is worth every penny.
I will make sure you have a BEAST DRAFT STRATEGY TO COMPLETELY DOMINATE.
I will make sure you have what it takes to BUILD A CHAMPIONSHIP FOUNDATION
I will make sure you leave your draft day with CONFIDENCE.
Bring me to your DRAFT LIVE.  You will know you don't lose your way.
Here is an example of  the 2012 RB DRAFT GUIDE
MONDAY (7/21): QB Rankings and Analysis.
TUESDAY (7/22): RB Rankings and Analysis.
WEDNESDAY (7/23): WR Rankings and Analysis.
THURSDAY (7/24): TE Rankings and Analysis.
FRIDAY (7/25): Kick Rankings and Analysis.
SATURDAY (7/26): Defense Rankings and Analysis.
SUNDAY (7/27): OFF