FANTASY BASEBALL 5 DAYS TILL OPENING DAY (JONATHAN VILLAR)
FANTASY BASEBALL
5 DAYS TILL OPENING DAY (JONATHAN VILLAR)
By Muntradamus
BEAST DOME NATION.
Last season at this time, in the 1st Round maybe if you were lucky he would fall to you in the 2nd, Jonathan Villar would be called out. A guy who can play 3B/SS/2B coming off of a season where he had 19 HRs and 62 SBs, while hitting .285.
Before the 2017 Season started, the Brewers offered him a Contract Extension. Villar felt the contract was too little and banked on himself having another BEAST season. Brewers were not happy about this decision, and then the Politics of Baseball came into play.
Villar started last season cold in the batting average department. First two months of the season his average was .217 but he did have 5 HRs and 12 SBs, which still project out to 15 HRs and 36 SBs.
Then the injury happened, on June 9th Villar was carted off trying to layout for a ball, hurt his back.
Eric Sogard came into the lineup and instantly was a hot ticket. 10 Game hitting streak hitting well over .400. Sogard went from backup SS and part-time 2B option, to full-time 2B option.
When Villar returned he did show some signs of hope, like 2 HRs in a game, and a 8 game hitting streak which featured 3 SBs. Though the back injury seemed to be too much to come "back" from. Did not steal a Base in September and only had 9 SBs the last 3 months of the season. Leaving him with 23 SBs for the season, which was far off of the pace from the start of the season, even playing his worst baseball.
Regardless of the HORRIBLE season, 11 HR/23 SB, those numbers are not horrible. It is the potential total you get from Jose Ramirez who is going in the 2nd Round of all Fantasy Baseball Drafts.
This season Sogard is still there, and Hernan Perez who is more of the backup 3B and OF is still there. Which leaves Villar with some competition. However what we can take from last season more than anything, is when Villar was hitting the ball. He was playing everyday.
"when Villar was hitting the ball. He was playing everyday."
JONATHAN VILLAR AFTER INJURY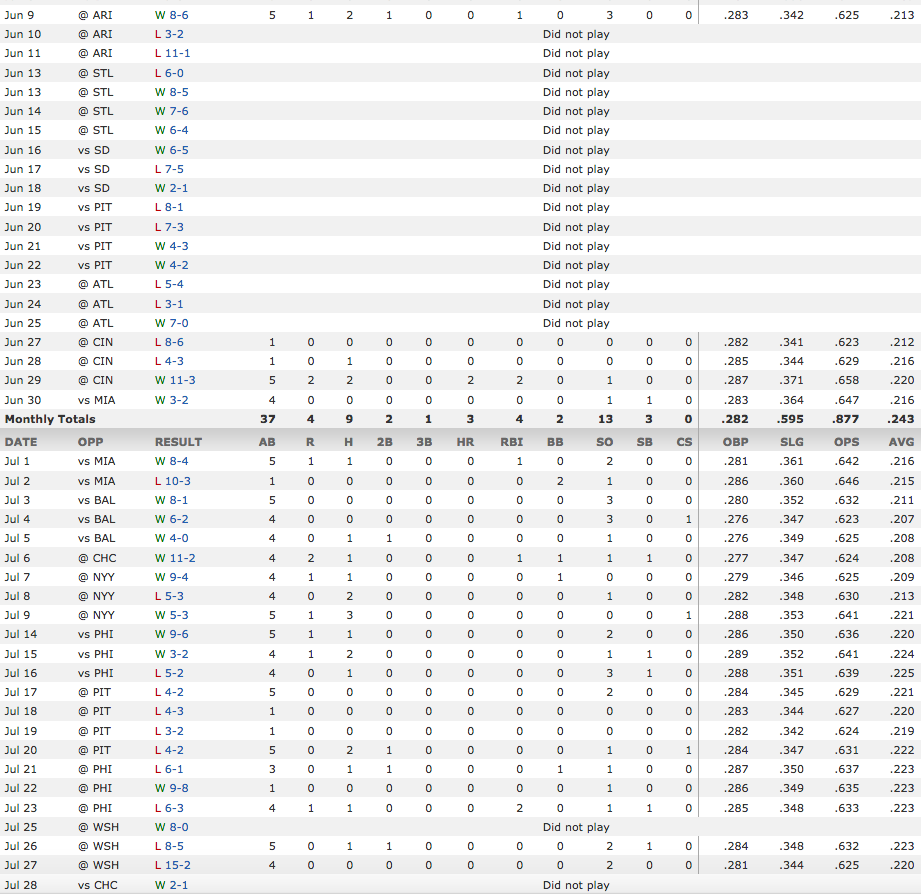 The season was not pretty for the Brewers. They eventually fell out of contention early due to not really have any starting pitching, a problem that they will have once again in 2018. By the time September rolled around, Cubs were already pushing away with the division.
JONATHAN VILLAR IN SEPTEMBER
Villar is on a 1 Year Deal. He is ready to BEAST and get his payday. The back is healthy and the guy who once went in the 1st Round, is not even being drafted at all.
Jonathan Villar will be a Top 5 2B option.
Sheep Experts 2B RANKING
DO NOT DRAFT THE WRONG PITCHERS
BEAST DOME DRAFT STRATEGY PREVIEW

MUNTRADAMUS RANKS
DRAFT STRATEGY FOR EACH POSITION. FOR ENTIRE DRAFT.
GET THE MUNTRADAMUS GM SHOW
YOU BUY LEAGUE
I DRAFT THE TEAM. MANAGE THE TEAM.
You Sit Back & Watch. We Split League Profit 50/50
E-Mail [email protected] for details