BEAST DOME FANTASY FOOTBALL LEAGUE
BEAST DOME FANTASY FOOTBALL LEAGUE
SPECIAL VIP OFFER BELOW
What is the American Dream?
Is it to be rich and successful.  Is it to have an amazing family that you created with your own heart and soul.
or is it..
WIN THOUSANDS OF DOLLARS PLAYING
WEEKLY FANTASY FOOTBALL
While many of you have seen me qualify for the biggest tournaments defeating over 2,000 people like it's nothing.  Now you get the chance to play on a smaller level and have the chance to win some big Money.  I'm talking a potential 5 Figures if a lot of people play Week 1.
PRESENTING. THE BEAST DOME FANTASY FOOTBALL LEAGUE
$10 Entry.
Winner Advances to the BEAST DOME CHAMPIONSHIP
*CHAMPIONSHIP PRIZE COULD BE $10,000 IF A LOT OF PEOPLE PLAY THIS WEEK. PLEASE SIGN UP*
*CLICK IMAGE TO JOIN LEAGUE*

BEAST DOME.
Please for the sake of  all the information I give to you guys to dominate your league, submit $10 and play in this tournament.  I will make it a little bit Sweeter as Fan Duel has teamed up to give some great deals to new potential VIP CLIENTS.
VIP PACKAGES CURRENTLY FOR SALE
*ONLY TO NEW FANDUEL ACCOUNTS*
$10 PLAN
*Deposit $10 to FAN DUEL*
*Get the rest of this Week and Next Week of V.I.P. For Free*
*Get an additional $10 from FAN DUEL for signing up*
*CLICK IMAGE TO SIGN UP*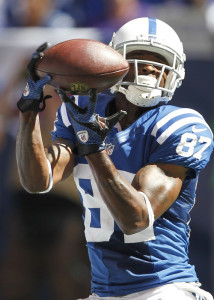 $25 PLAN
*Deposit $25 to FAN DUEL*
*Get the rest of this Week. And 3 more Weeks of V.I.P. For Free*
*Get an Additional 100% Signup Bonus*
*CLICK IMAGE TO SIGN UP*
Contact [email protected] If you have any questions.
THE VIP Package is essentially being given away for Free.  You do not send any Money to BEAST DOME.  You put money on your Fan Duel account, and you get the VIP Package for the period of time you paid for.  Satisfaction guaranteed or you get an additional Week for Free.