BEAST DOME FANTASY BASEBALL ALL-STAR TEAM (2018)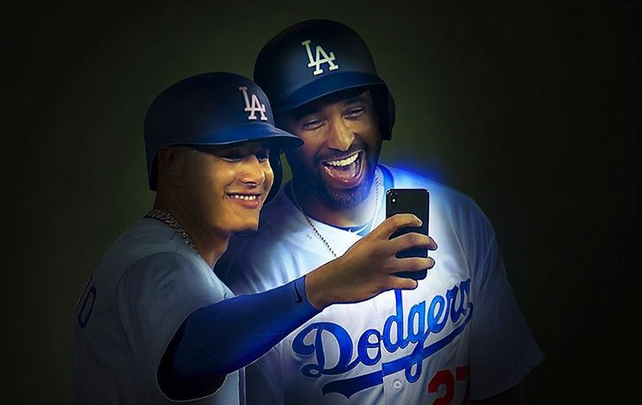 BEAST DOME FANTASY BASEBALL ALL-STAR TEAM (2018)
By Muntradamus
BEAST DOME NATION.
I will be the first one to admit, there have been much better Fantasy Baseball seasons. There was Aaron Judge among many others who I ranked higher than any Expert last season. This year the Stars have hit the injury bug. The Fantasy Baseball Draft Strategy was to grab Gary Sanchez Round 1/Josh Donaldson or Carlos Correa in Round 2/Noah Syndergaard Round 3, and then the MVP pick of them all Starling Marte in Round 4. Lots of injuries have made things tougher than they need to be, but you know I always have your back with the sleepers.
Little Flashback Thursday to the 2016 BEAST DOME ALL-STAR TEAM AS WELL
HERE ARE THE 2018 BEAST DOME ALL-STARS
*ORDER. My Rank. Player. EXPERT CONSENSUS RANK.*
CATCHER
Ramos was the starting catcher for the AL, but an injury prevented him from playing. No Expert game Ramos the love that I gave him, Yasmani has been a BEAST DOME LEGEND from day 1.
1B
Both players who were on the Angels last season, both players having great seasons for this standard. CJ Cron has 23 Bombs for the Rays while Pujols is one of the hottest hitters before the break. Both players who went basically undrafted are on pace for 30+ HR and 100+ RBIs.
2B

My Moncada don't want none unless you got stats hun. Moncada is the truth and he will be a guaranteed Top 5 player at 2B next season, even the 2nd half of the season.
3B
Suraez made the All-Star Team in real life, while Moustakas is having the better season. Both players are having great years for their standards and both players should continue with a strong 2nd half.
SS
A huge part of the Draft Strategy, Story is on pace to have a 30+ HR/100+ RBI/15+ SB season. He is raking it and quickly making the Colorado faithful forget about Troy Tulowitzki.
BACKUP INFIELD
All players on this list having strong seasons for their standards. Above 10+ HRs getting good RBI numbers and actually all leading the way for their teams Infields.
OF
Kemp has been MVP for the Dodgers and was the starter for the National Legue. Thames is killing the ball and would maybe leading the majors in HRs if it was not for a finger injury that made him miss 6+ Weeks. Regardless Thames is still a stud. Gregory Polanco one of the hottest hitters in the game on pace for a near 30+ HR/100+ RBI season with a potential 10+ SBs. Odubel setting records getting on base and has been a focal point of the Phillies offense this season.
SP
5 Pitchers that if you own you are probably doing very well on your Fantasy Squad. Gerrit Cole was by far the best call of the group and is the BEAST DOME Game #1 Starter.
RP
There have been better years of predictions from Closers at BEAST DOME. Usually have the leading save guy. Familia was in that category after the first month but the Mets have been horrible since.
GET MY PICKS FREE REST OF JULY WHEN YOU DEPOSIT $10 ON FANTASY THRIVE
Muntradamus DRAFTKINGS/FANDUEL Rosters
Muntradamus THRIVEFANTASY Roster Daily
Muntradamus DAILY VEGAS PICKS Daily
Once you Deposit $10 on ThriveFantasy.com (Email [email protected])
FANTASY BASEBALL BEAST STREAK
LAST TWO WEEKS BEFORE ALL-STAR BREAK
HOME RUN SWING IN DAILY FANTASY