WEEK 14 FANTASY FOOTBALL RANKINGS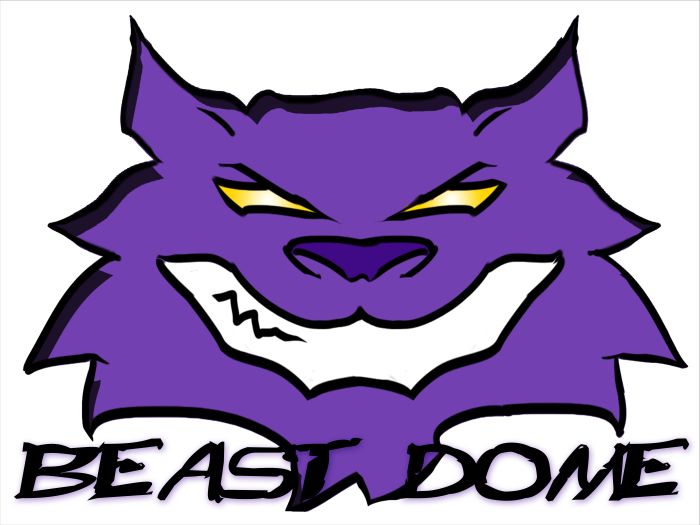 Week 14 Fantasy Football Rankings
By: Muntradamus
Updated: 12/11/2011
*New Updated
(Cundiff drops spots with calf injury)
(Maurice Morris is starting for Kevin Smith)
(Adrian Peterson is not going to play/added Gerhart)
(Lions D gets upgrade)
(Lawrence Tynes gets added to list of top 20)
(Derriaus Heyward-Bey gets upgraded with Moore and Ford out)
(Scobee and Barth get downgraded with high potential of rain)
(Nate Washington is playing, still not 100%)

After picking my tiers a week ago for the first time all season, I got 50% or higher on all of my picks in each individual tier 88 % of the time.  If you want to see this past weeks results you can follow the link.
http://www.beastdome.com/week-13-fantasy-football-rankings-results
Now it's Week 14.  A must win game for most fantasy teams out there.  Some leagues are starting the playoffs, while other leagues teams are fighting tooth and nail for playoff position.  I have you covered in your lineup dilemmas as I go into detail about each player.  I rank each player within the Tiers of that position.
For example a Tier 1 QB is a QB you want to start.
Good luck in your pivotal matchups, this page will be updated daily.
QB
Start of the week: Philip Rivers
Bust of the week: Ben Roethlisberger
Surprise of the week:  Rex Grossman
Tier 1- Start'em if you have them.  You can't go wrong.
Aaron Rodgers vs Oakland- Rodgers could have his biggest game all season if the play calling allows it.  If Carson Palmer can put up a good game, than Rodgers should be throwing TDs left and right.  Raiders rank #26 worst against fantasy QBs.
Drew Brees @ Titans-  Though the Titans pass defense at home isn't that bad, Drew Brees is just that good.  The Saints have so many different players that can score the Titans won't have a clue what to do on the field.  Titans rank #13 against QBs.  Not good enough for Brees.
Tom Brady @ Washington- Washingtons pass defense has been solid of late.  Though it was against Mark Sanchez and Tavaris Jackson the past two weeks.  Tom Brady is un-guardable and Brady should be able to do whatever he wants against Washington.  Redskins rank #13 vs QBs.
Cam Newton vs Atlanta- Atlanta is going to score a lot of points which will force Cam to stay active all game.  Cam is  must start status every week, as he looks to add to his already rushing TD record.  I expect Steve Smith to have a breakout performance in this game.  Falcons rank #20 vs QBs.
Matt Stafford vs Minnesota- The Vikings are strong against the run, and weak against the pass.  If Tim Tebow can throw for over 200 yards and 2 scores than Stafford should throw for over 300 yards easily in this one.  Vikings rank #31 vs QBs.
Philip Rivers vs Bills- Buffalo is struggling vs the pass, and Rivers is turning it on like he always does at the end of the year.  All of his weapons appear to be healthy for the first time since opening week.  Look for SD to make their playoff push run this week with Rivers leading the charge.  Bills #23 vs QBs.
Tony Romo vs NYG- Romo was suppose to have a huge game last week vs AZ.  That didn't happen, as he only threw for 1 TD.  With Miles Austin coming back, and the Giants secondary surrendering 4 TDs to Rodgers a week ago, I'm expecting Romo to get back on track.  Giants #29 vs QBs.
Matt Ryan @ Carolina- Atlanta simply has too many weapons for Carolina to cover.  If they focus on stopping the run, Ryan will burn them through the air.  If the Panthers decides to stop the pass, than Turner will run all over the already weak Carolina defense.  Ryan should throw for multiple TDs in this one.  Carolina #16 vs QBs.
Tier 2- Could put up great numbers, could also let you down big time.
Mike Vick @ Miami- Usually I would have Vick as a Tier 1 QB, but since he's coming off of an injury, playing for an uninspired team and on the road against one of the hottest defenses in the NFL, I would be a little skeptical.  I'm not ruling out the big Vick game, I would just start the people ahead of him on this list instead.  Miami #21 vs QBs.
Carson Palmer vs GB- You gotta love Carson this week.  GB is #32 against the pass in fantasy football this season and Palmer will love to throw against prevent defenses.  Hopefully Denarius Moore or Jacoby Ford can comeback, if not DHB is a WR to pick up or play. *Moore and Ford are out, I still expect Oakland to pass the ball all game once they fall behind two touchdowns.
Rex Grossman vs New England- Remember in the beginning of the season when Rex Grossman was a popular waiver add.  This week could be the week that reminds you why you even thought to do such a thing.  If Dan Orlovsky can throw for 350+ yards and 2 TD's against the Patriots in NE, than Rex Grossman can throw for 300 + yards and2 TDs in Washington vs NE.  Patriots rank #30 against QBs.
Eli Manning @ Dallas- Typically Sunday night games between these two have been low scoring.  With that being said, the Giants offense is maybe the most underrated because it really is top 3 right now with the way Cruz and Nicks are playing.  Eli should be safe despite the tough matchup.  But don't be surprised.  Cowboys rank #14 against QBs.
Joe Flacco vs Colts- Flacco thrives in easy matchups this season.  He torched St.Louis, and Arizona this season 300+ yards in both games.   Brady just picked Indy apart and if the Ravens choose to let Flacco throw the ball instead of handing it off to Ray Rice all game, than Flacco could see a game to remember.   Colts rank #26 vs QBs.
Matt Hasselbeck vs Saints- The Saints will be scoring points, the only way to counter that is by throwing.  The Saints have now given up back to back 400 yard performances to Eli Manning and Matt Stafford.  Hasselbeck is neither of those players, but I do expect a nice 250+ yard 2 TD possible performance from the former Seahawk.  Saints rank #22 against QBs.
Matt Moore vs Eagles- The Eagles have been terrible defensively lately and Matt Moore will look to continue his recent success of moving the ball down the field at will.  The good fantasy game could be there, but the 250 yard 3 TD game, I'm not counting on it.  Eagles surprisingly #20 against QBs.
Tavarias Jackson vs STL- When's the last time you heard starting Tavaris Jackson you might as well give up.  Well this week he might lead you to victory, the Seahawks are unstoppable at home, they're going to be moving the ball all game.  And they will not take the foot off the gas pedal Monday Night.  This is the Seahawks superbowl.  STL ranks # 9 vs QBs.
Tier 3- Good luck..The odds are against you.
Tim Tebow @ Chicago- This is a matchup where I wouldn't play Tebow.  Chicago is great against the run, their LB core will be ready for him and there won't be much he could do.  I would go with a safer option if I had one, someone who will definitely throw for 200 yards and 1 TD.  Bears #16 vs QBs.
Ryan Fitzpatrick @ SD- I'm not feeling very confident with Fitzpatrick anymore, their offense looks awful and now they are playing a hot SD team traveling across the country.  Buffalo will be slow and SD should feast on Fitzpatrick.  Garbage time will be the only way he can save your fantasy day.  SD ranks # 24 vs QBs.
Ben Roethlisberger vs Cleveland- Cleveland is one of the best defenses vs QBs.  With that being said, Pittsburgh should have ball control for most of the game, and I do not expect Ben to do much in the second half as Cleveland gets blown out.  Cleveland is #3 against fantasy QBs.
Calieb Haine vs Denver- If Denver can give up 300+ yards 3 TDs to Christian Ponder, than Haine can make the most desperate of desperate owners prey.  If you are really low on QB, than throw the dice and don't look back.  Denver #28 vs QBs.
Andy Dalton vs Houston- We all no Houston can stop the run, and when that usually happens teams have to throw the ball to beat the Texans.  Look for Dalton to force the ball down field and try to spread out this defense.  Still doesn't guarantee a mediocre game at best for Andy.  Texans #4 vs QBs.
Mark Sanchez vs KC- Kansas City has been solid defensively as of late.  They held the Steelers to 13 points, Tom Brady to less than 300 yards, and this past week the Bears to 0 TDs.  All of a sudden Mark Sanchez who showed everyone how bad he is on the road will get a chance to show everyone if he really is the Jets QB of the future.  I think this game will sum up his future with New York, and if the Jets come out with a loss.  Hopefully Sanchez will be wearing a Trojan for his own protection.  KC ranked #8 vs QBs.
Alex Smith @ AZ- It looks like a good matchup on paper, but the 49ers are going to be winning by so much during this game that Alex will not be throwing much in the second half.  Last week was the week to consider using him.  Cardinals #18 vs QBs.
Kevin Kolb vs SF- If you are considering using Kolb, please, please choose a QB higher on this list.  SF is maybe the best defensive unit in the NFL and Kolb panics more than a 14 year old girl in a dark alley.  If his first option isn't there, he takes the sack.  49ers #10 against QBs.
RB
Start of the week:  Rashard Mendenhall
Bust of the week: Beanie Wells
Surprise of the week: CJ Spiller
Tier 1- Make sure you got a good seat, and get ready for the TDs.
Ray Rice vs Colts- After a 200 yard performance against Cleveland, now Ray Rice faces the Colts.  Only twice all season have the colts not allowed a RB to score over 10 points.  Ray Rice should run around the field at will on Sunday.  Easily the #1 RB to own this week.  Colts #30 vs RBs.
Maurice Jones Drew vs Tampa Bay- I expect MJD to have one of his best games to this season.  TB cannot stop the run, CJ ran for 190 in week 12, and then J-Stew, Cam Newton, and D.Will shredded them up this week.  They have no run stop presence since McCoy went down.  TB ranks #30 vs RBs.
Arian Foster @ Cincinatti- The Bengals looked very vulnerable against Rashard Mendenhall and Issac Redman this past week, and Arian is a fantasy beast.  He should be able to run through the Bengal 7 and remind us all why we drafted him top 5 despite being hurt.  With no Andre Johnson, Foster will get 30 carries a game.  Bengals rank #12 vs RBs.
Michael Turner @ Carolina- Carolina finally stopped a RB this week, they held Blount to under 20 yards.  Michael Turner will prove that was a fluke.  Carolina is one of the worst run defenses in the NFL and has given up season highs to many backs this year including most recent Kevin Smith.  Donald Brown even had 100 total yards and a TD against them this season.  Turner will have plenty of room to run.  Panthers rank #32 vs RBs.
Marshawn Lynch vs St.Louis- The Rams are awful against the run, and Lynch is in beast mode again.  He is scoring TDs in bunches and when they are home the whole Seahawk team plays like a team you would think was in playoff contention.  Despite STL shutting down Gore last week, Lynch is a lot harder of a runner to face.  Rams rank #29 vs RBs.
Rashard Mendenhall vs Cleveland- This is the best matchup Rashard could ask for.  Cleveland cannot stop the run and have been getting rolled over by Cedric Benson, and Ray Rice in back to back weeks.  Expect 1 and maybe even 2 rushing TDs from Mendenhall this week.  Browns #29 vs RBs as well.
Chris Johnson vs Saints- Is it safe to say CJ is back?  His last two matchups were very easy vs TB and the Bills, and now the Saints.  The Saints will be putting up points and the only way Tennessee has a chance is if #28 has a big game.  I semi-trust him, but enough where I feel obligated to start him.  Javon Ringer could put up a good game if this gets out of hand quickly. The end of season stretch is looking very favorable for CJ as he faces Indy after this.  Saints #23 vs RBs.
****Adrian Peterson vs Detroit- I'm ranking AP as if he is healthy.  I don't believe he would risk injuring himself further, and if AP is on the field you have to play him.  Last year I benched him in a similar situation to this last season vs the Bills, he had 107 rushing yards and 3TDs.  If you have AP play him.  Detroit ranks #9 vs RBs.  Very very questionable, if he plays you have to play him.  Check back for updates.  HES NOT PLAYING DO NOT PLAY HIM
Roy Helu vs New England- Helu should be busy often in this one.  With Fred Davis out for the season, Washing will need Helu more than ever.  New England's defense is terrible and just gave up 24 points to Dan Orlovsky at home.  Helu should be good for a solid 100+ yards and hopefully a TD.  Patriots #21 vs RBs.
Reggie Bush vs Eagles- The Eagles are self destructing while the Dolphins are playing their best football all season.  Bottom line, Reggie should have plenty of room to get 100+ yards against a defense that has give up back to back 2 rushing TD performances.  Daniel Thomas could be a vulture, but I expect Bush to find the end zone at least once.  Eagles #27 vs RBs.
Ryan Matthews vs Buffalo- Matthews looked explosive on Monday Night and now takes on a weak Buffalo team.  San Diego should move the ball at will which will set up some good chances for a Matthews TD.  Bills # 26 vs RBs.
LeSean McCoy @ Miami- LeSean had a great Thursday night game against Seattle and now gets Mike Vick back.  Only problem is he faces Miami who has been tremendous against the run recently, and the Eagles offense is a little unpredictable at the moment, even though they came in as maybe the best in the NFL to start the season.  You have to roll with McCoy this week as he is the top scorer at the RB position in standard leagues, don't be surprised to see the Dolphins eat up McCoy like Bush did this past week only getting 5 points.  Dolphins #2 vs RBs.
Michael Bush @ GB- Bush had a bad game last week, but so did the whole Oakland offense as the Dolphins D was just too hot.  Now he faces up against a soft GB defense that will give up the big running plays as long as it doesn't result points on the board.  If Oakland wins this game, it's because of Bush.  Packers #18 vs RBs.
DeMarrco Murray vs NYG- Murray had a terrible week vs a mediocre AZ run defense.  Maybe the Cardinals are better than we thought, but for now continue to use Murray with confidence and hope he can regain that Herschel Walker running touch that people have compared him to earlier.  Giants #22 vs RBs.
Tier 2-  All these guys should be solid RB2's some even have the quality to play as a RB1.  You're good if you are starting one of these guys.
Steven Jackson vs Seattle- I like Jackson, not the Rams.  If STL has any chance of winning this game, it's because their superstar will have to shoulder the load all game long.  The Seahawks defense has been marginal at best lately against the run, though they could be amped up on Monday Night and shut down ST.Louis all together, take your chances with S-Jax.  Seahawks #13 vs RBs.
CJ Spiller @ SD-  The Bills only chance of doing anything will probably be throwing the ball underneath to CJ.  He should total around 100 yards easily.  Look at what MJD did against them Monday Night, Spiller should have a nice game. SD ranks # 19 vs RBs.
Maurice Morris vs Minnesota- Mo Mo is good in PPR leagues because he isn't an effective RB but he can catch the ball.  He should be open all day as the Vikings will look to take out the vertical threats of Megatron, Young, and Buerlson.  Morris should be good for 80 total yards and a possible TD with no Kevin Smith playing.  Vikings #17 vs RBs.
Willis McGahee vs Chicago- Despite the tough matchup, and always being a little banged up.  McGahee is playing like his vintage days with the Bills.  In which he use to be a 1st round pick in fantasy drafts.  McGahee is too hard to bench and I would only use superstars over him.  He can run against anyone including a tough Chicago defense.  Bears #9 vs RBs.
LeGarrette Blount @ Jacksonville- Blount does well in games where TB is leading or has a chance to win.  I see this as a game they have a chance to win, I would roll out the former Duck and hope he can get a goal line TD.  TB never makes it's way inside the 10 where Blount can take over.  Hopefully things change, and hopefully Freeman is healthy so the Bucs can compete.  Jags #14 vs RBs.
Benjarvus Green-Ellis @ Washington- Green-Ellis disappointed a lot of people with only 14 yards against Indy.  He did find the end zone, and now he finds himself in another favorable matchup.  Washington has been giving up 100+ yard ground games and rushing TDs at will.  I expect BJGE to find the end zone again, maybe 60+ rushing yards.  Redskins #21 vs RBs.
Marion Barber @ Denver- The Broncos do not oppose a threat to stopping the run ranking in the bottom half of the league.  Chicago will need the Barbarian to have a big game for them to have a chance and snap this ugly post Cutler phase, and now post Forte phase.  I like Barber to reach the end zone in this one, nice sleeper pick.  Denver #17 vs RBs.
Frank Gore @ Arizona- Is anyone else worried that Gore had a terrible game against the Rams?  The same defense that allowed Beanie to gain 200+ yards the week before and DeMarrco Murray had a 200+ rushing game against them this year as well.  Well now he faces an AZ defense that just shut down DeMarrco Murray.  I wouldn't start Gore, but you can use him if you feel like you must.  Cardinals #17 vs RBs.
Ahmad Bradshaw @ Dallas- It looks like Ahmad is getting close to 100% (11 carries last week) which is perfect because he is an undervalued RB2 who will always gain around 80 total yards, and all it takes is one big one to make him put up RB1 type numbers.  Cowboys #9 vs RBs.
Sproles/Thomas @ Titans- That's how I rank them and they are all capable of putting up a RB2 type performance. Thomas should have the best line since he gets the garbage time carries, and in this case that could be the whole 4th quarter if the not the entire 2nd half.  Sproles on the other hand feels a littler safer because he can take it to the house  at anytime, and is better in PPR leagues.  Titans #21 vs RBs.
Tier 3- You can play these guys, but it's going to take a lot of good breaks for them to be useful.
Shnnon Greene vs KC- Greene finally put up a game that made us draft him so high in the first place.  Now he faces a tough KC defense that should put him right back in his place, tougher than they are ranked.  Good news though, you can almost guarantee the Jets will ride on Greene to get them to the playoffs as Sanchez is not an effective QB.  70 yards is a good bet, hopefully he gets in the end zone.  KC #24 vs RBs.
Mike Tolbert vs Buffalo- I like Tolbert to be a good sleeper for the end zone.  San Diego will be in the red zone all day which should set up the big RB.  Buffalo ranks #26 vs RBs.
Cedric Benson vs Houston- Cedric has a tough matchup, and usually I would recommend Benson anyways, but Houston is so good against the run, this would be a week I would hope I have someone better because if he doesn't find the end zone, Benson won't be doing much.  Texans #3 vs RBs.
Beanie Wells vs SF- The thing about Beanie is he could have a terrible week, but once they get inside that 10 yard line he is a beast.  Though SF hasn't allowed a rushing TD all season, I don't see the Cardinals presenting more than 1 opportunity at most for Beanie this week, I would bench him.  I do like the fact he is guaranteed 15+ touches though.  49ers #1 vs RBs.
Ryan Grant vs Oakland- For now I'm going to expect Starks to miss this game and let Grant run over one of the worst run defenses in the NFL.  Only problem is the Packers run the ball less than 15 times a game total, but if it's all Ryan Grant this week, I would bump him up to a quality RB2.  Raiders #26 vs RBs.
Jonathan Stewart vs Atlanta- J-Stew is usually the Panther RB to own when the Panthers are going to lose a game or it's going to be competitive.  It was nice to see him in the end zone in week 13, but 80 total yards is a realistic goal this week vs ATL.  Falcons #5 vs RBs.
Toby Gerhart vs Detroit- Despite the start Gerhart isn't a great fantasy option.  Minnesota should be behind all game which will force them to be a throw 1st, throw 2nd, and 3rd type of team.  Gerhart could get 60 yards but his day will really count on A) a huge few plays.  B) Finding a goal line TD.  Hopefully you have better options.  Lions #9 vs RBs.
Peyton Hillis @ Pittsburgh- There is no way Peyton puts up a respectable game against Pittsburgh in Pittsburgh, if you're desperate you're soley playing him on volume rather than quality.  Steelers #6 vs RBs.
DeAnglo Williams vs Atlanta- D.Will is a completely different back when the Panthers win or score 25+ points.  Well Atlanta is one of the best run defenses in the NFL so I'm not going to take my chances.  Falcons #5 vs RBs.
Brandon Jacobs @ Dallas- Dallas is tough against the run, and Jacobs really only is helpful in fantasy if he gets the goal line TD.  If you're feeling lucky than roll the dice on him, 4-11 points is the standard.  Cowboys #9 vs RBs.
Daniel Thomas vs Eagles- Daniel finally put up a good game rushing for 70+ yards in less than 15 carries.  With another good matchup Thomas could put up a decent game if you are desperate for the start.  He is one Reggie Bush injury away from jumping to a high tier 2 RB.  Eagles #27 vs RBs.
Javon Ringer vs Saints- When the Saints pull out to their huge leads, they let RBs catch the ball over the middle anytime the offense wants to take it.  Ringer is usually the guy for the Titans who performs this task, and if the Saints get ahead early, or CJ doesn't find running lanes early, Ringer could be looking at a nice sleeper game.  Saints #23 vs RBs.
Thomas Jones @ Jets- If you have read this far down than listen to this.  Thomas Jones is the RB for Kansas City now, I recommend picking him down the home stretch of the season.  KC will be able to put up points after this week, and Thomas Jones could be a great sleeper RB to own, he stays under the radar because he's expected to be ineffective this week.  Jets #17 vs RBs.
Kahlil Bell @ Denver- If the Bears fail to move the ball look for Bell to enter.  He is the explosive CJ Spiller, or Roy Helu type back that the Bears will need with Forte gone.  Barber is best suited for teams that are trying to burn clock at the end of the game.  He should be a nice add in fantasy leagues for the upcoming weeks.
Donald Brown vs Ravens- You cannot start Donald Brown this week.  Despite rushing for TDs in back-to-back games D.Brown now faces Baltimore, do I have to explain anything more?  Ravens #4 vs RBs.
WR
Start of the week: Steve Smith
Bust of the week: Brandon Lloyd
Surprise of the week: Santana Moss
Tier 1- If you have them, play them and expect a solid game with the chance for greatness.
Calvin Johnson vs Minnesota-  The Saints came in with a gameplan to shut down Calvin Johnson and give up everything to everyone else.  The Saints ended up winning that game, maybe teams are going to start taking notice.  But for now continue to start the best WR with no hesitation .
Steve Smith vs Atlanta- Atlanta cannot cover #1 WRs.  This trend has been going all year, but look at the past 3 weeks.  Nate Washington 100+ yards 2 TDs, Percy Harvin 100+ yards 1 TD, Andre Johnson 90+ yards before leaving in the 3rd quarter.  Steve Smith is a must start player in what could be his breakout performance.  Talib is a tough corner for TB and that's how I explain the bad game for Steve Smith in week 13.
Vincent Jackson vs Buffalo- When Vincent Jackson has a good matchup, you have to play Vincent Jackson.  He can put up 3 TDs or 200 yards, and this week Buffalo is terrible against the pass and V-Jax should be running around open all day.  If I owned Jackson I would be very, very excited for Sunday.
Victor Cruz @ Dallas- He's the best WR in the NFL in fantasy since week 5.  Always a solid bet for 100 yards, if this game becomes a shootout than Cruz will cruise you onto the playoffs.
Greg Jennings vs Oakland- Jennings will be open all day against Oaklands terrible secondary.  I like Jennings to find the end zone again this week, last weeks TD should not have counted.  The only problem with Jennings is the Marques Colston effect.  So many options, so few targets.
Percy Harvin @ Detroit- The Lions are going to be scoring points and someone will have to make plays down the field for Minnesota to stay competitive.  When that happens Harvin tends to have a big game, and he should create mismatches wherever he lines up.  If Adrian Peterson plays I think it only helps Harvin as defenses can't key in on him.
Roddy White @ Carolina-  Atlanta is going to be moving the ball all game, and they are going to be putting up points.  When that usually happens, White tends to have a big game and I would not expect anything less.  Chris Gamble will be guarding him, but that still doesn't mean he will shut him out all day.
Hakeem Nicks @ Dallas- Cruz is so good that defenses are allowing Nicks to be 1 on 1.  That can't continue to happen as Nicks is just too talented.  No matter what defense he faces as long as Cruz is on the field, Nicks is a must start WR.
Anquan Boldin vs Indy- Boldin has been too quiet lately.  Not because of him, but because of his matchups.  This week Indy struggles against big physical WRs since all of their corners are nickel backs at best.  I like Boldin to get back on track and have a huge game against a weak Indy secondary.
Wes Welker @ Washington- Who knows whose going to guard him, or how they're going to guard him.  But Welker is like a 3rd down running back who always gets open for the 5 yard dump pass over the middle.  He should find ways to continue his successful season against a Washington team that will be on its heels.
Brandon Marshall vs Eagles- If Nandi is out, which he should be.  Marshall should take advantage of a very thin Eagle secondary.  It would be nice to see Marshall break out for that 2 TD game one of these weeks, maybe this will be it, his talent is too good to bench.
Dez Bryant vs Giants- Despite all WR's being healthy, Dez looks to be Romos man once again.  He was favored in the passing game heavily this week and I look for that trend to continue despite Miles coming back.  Dez is the Cowboy receiver to own.
Mike Wallace vs Cleveland- Wallace has speed that nobody can stick with.  Even Joe Haden.  Wallace will have to put up his points in the first half as I don't expect a lot of pass attempts in the second half.  He only needs a couple targets for a big game anyways.
Jordy Nelson vs Oakland- Jordy just makes the big plays week after week after week.  I like him to bounce back and find the end zone again, this matchup really bodes well for him as Oakland has been decent against #1 WRs but very weak vs #2s.
Larry Fitzgerald vs SF-  The matchup is terrible, and the Cardinals could get shut out.  But the most talented WR in the NFL can make anything happen on any given Sunday, and that reason alone makes Fitzgerald a Tier 1 WR every single week.  Even if I threw the ball for AZ, Fitz could still get a TD.
Stevie Johnson @ SD- Buffalo should fall behind in this game, and with that being the case Stevie usually gets his targets.  He's always a solid bet because he is so heavily thrown to every single game, and always has a chance for that TD.
Julio Jones @ Carolina-  I am promoting Jones to 1st tier even though he has done nothing and been hurt for the past month.  The reason I am promoting him is because he is their deep threat in a game against a team that will be focusing on stopping Michael Turner, Roddy White and Tony Gonzales they will leave the big plays open all day.  Start Julio Jones this week.
Tier 2- All these guys could put up big games, but there's something standing in their way.
Marques Colston @ Titans- Finnegan will probably be guarding Colston which should last only a couple possessions before Lance Moore or Meachem start making plays.  Colston ranks so high because he is the #1 WR with the #1 QB, if Brees didn't have so many playmakers Colston would be Tier 1.  I expect north of 80 yards again for Colston, hopefully he gets that TD.
Santana Moss vs New Engalnd- With Fred Davis out, Moss will be asked to go back to his days of 100 yards and a TD against a NE secondary that can't deal with speedy WRs.  Washington will be losing in this one and I like Moss to pick up a lot of garbage yards.   In many cases I would recommend him as a sleeper of the week candidate.
AJ Green vs Houston- Green is close to must start, his talent level is exceptional, I just wouldn't expect that huge of a game against Houston who will be killing clock every possession.  On top of that Jonathan Joseph, one of the top corners will be on Green all day.
Miles Austin vs NYG- The thing about Austin is he is the most explosive WR after the catch.  Someone with his capabilities only needs a few targets to have a big game, and that is why despite coming back this week.  I think he will be ready to take off where he left off.  Remember that 3 TD game against SF earlier this season..
Dwayne Bowe @ NYJ- Even though Bowe faces Revis island, it's still Dwayne Bowe.  I'm not expecting a big game, but I'm also not expecting Revis to shut down Bowe entirely.  He is a lot bigger and stronger than Revis and the Chiefs can't win without him.
*Brandon Lloyd @ Seattle- The Seahawks have big physical corners.  Lloyd is agile and athletic.  If I were to bet on it, I would like Lloyd to burn Seattle for a couple big plays.  It depends whose QBing, come back throughout the week for details.
Derrius Heyward-Bey @ GB- For now I'm going to list Moore and Ford out, and with that being the case DHB gets the best matchup a fantasy WR can ask for.  Oakland should be passing all game, and DHB is the only WR who actually has some background for announcers to talk about.  Stay tuned as I update his value as the week continues.  Moore and Ford are officially ruled out.
Jonny Knox vs Denver- A matchup in what Knox can exploit.  The Broncos had trouble finding speedy Percy Harvin on the field, 150+yards 2 TDs.  There's no reason the exact same type of player in an offense that will be missing it's best player, Matt Forte, will not be trying to find their best playmaker not named Devin Hester.
Jeremy Maclin @ Miami- It's great that Maclin is coming back (90% likely) the same week as Vick.  Neither got use to anyone else running the same routes, or the different timing so they should be on the same page.  But do I want to risk that coming into a pivotal week 14 matchup against a Hot Dolphins defense.  No thank you.
Pierre Garcon vs Baltimore- Garcon will be getting his points in garbage time this week.  It happened against NE in week 13, and it could of happened in week 12 vs Carolina if he didn't drop a couple of scores.  Baltimore will be blowing them out in the second half so look for Garcon to build off of his 150 yard 2 TD performance.
Antonio Brown vs Cleveland- Maybe the #1 WR on Pittsburgh in reality, Brown has the chance to take advantage of his matchup if Haden linesup vs Wallace.  I like Brown to reach 75 yards with the chance to score.  Only problem is it's going to have to be in the 1st half.
Laurent Robinson vs NYG- All great things come to an end sometime.  Robinson carried many owners down the middle of the season.  If you were lucky to have him, send him a thank you.  But for now he can go back to your bench in most leagues with Austin returning.  He still will get his looks, but the 3rd WR is not a favorable player with the decrease in volume.
Michael Crabtree @ Arizona- Patrick Patterson showed he's going to be an elite CB in the NFL.  If Dez Bryant wasn't so amazing, Patterson would have shut him out completely.  I don't like the matchup, but I do like that Crab is playing the Cardinals which  makes him startable, since as a whole the defense is a middle tier unit at best.
Eric Decker @ Chicago- Decker was a disappointment this week, but he is the #1 option in the passing game and will continue to get his targets.  Now with defenses also having to respect Dem Thomas I would expect Decker to start getting open again.
Deion Branch @ Washington- Branch is too inconsistent to trust, the matchups are always right for him since they don't really guard him.  It's just a matter of how many targets Tom Brady wants to give him.  If you have safer options go with them, if you're feeling lucky go with Branch.
Malcolm Floyd vs Buffalo- Floyd looks like he got his #2 WR spot job quickly after his long bomb TD Monday Night.  I would start Floyd with confidence if I had to use him this week, Rivers should have a monster performance.
Jabar Gaffney vs New England- I'm going to list Gaffney as a playable option this week because Washington will be throwing the ball all second half which should lead to targets.  Gaffney has a chance for a TD in this one as it gets ugly before halftime.  Someone has to step up for Fred Davis.
*Damian Williams vs Saints- I don't trust Williams anymore, the Titans have so many options and they are now a run first, run second, and run third team.  The Titans will be throwing from behind so garbage time will be key for Damian Williams.  I'm now ranking Williams as if Washington won't play.  Washington is going to play, but I will leave the rankings as is.
Tier 3- You can start them.  But you will most likely be disappointed.
Reggie Wayne vs Baltimore- As soon as you get excited about Wayne he lets you down.  With a tough matchup, I'm not going to count on him for anything.  Garcon is the big play WR and those are the type that tend to get the garbage time numbers, at least the TDs.  Wayne should be good for 6 receptions as Indy throws all second half.
Santonio Holmes vs KC- I don't like Sanchez this week, and I can't recommend Holmes in this matchup.  Maybe Sanchez throws for a TD and 200 yards, and I expect Plaxico to get that TD over Holmes.  Though Holmes is safer.
Golden Tate vs STL- Tate maybe the closest thing Seattle has to a #1 WR, STL is maybe the closest thing to a college defense.  If you want to watch a WR on Monday Night and you're struggling at the position.  Sure why not?  He scored last week and looks to be a better bet than Doug Baldwin at this point.
Desean Jackson @ Miami- D-Jax has to be happy to see Vick coming back this week.  Jackson has been on everyone's bad side in fantasy since his terrible Monday Night game against the Bears earlier this season.  What will the next chapter write for D-Jax?  Can it get much worse?
Nate Buerlson vs Minnesota- Nate should be great against a Vikings team that can stop the run, but will give up big plays in the air.  Demaryius Thomas just had 144 yards and 2 TDs as the #2 WR.  Buerlson could be a nice sleeper pick in deep leagues.
Lance Moore @ Titans- Once again Moore finds the end zone, he is the Wes Welker Drew Brees wishes he had, but doesn't really need.  If Moore can do a lot with his few targets than Moore should put up a serviceable fantasy game.
Steve Breaston @ NYJ-  Maybe with Bowe being covered by Revis island, Breaston will get a chance to rack up a cheap 6 receptions.  He's only good in PPR leagues.
Torrey Smith vs Indy- Smith thrives in games where defenses have to stack the box to help support the run.  If that's the case, which it should be than Torrey has the chance to bust a deep one.  Lee Evans is back however and that is why I wouldn't use Smith with confidence.  Too risky.
*Nate Washington vs Saints- Nate has been the sign of inconsistency from the WR spot all season.  This week Tennessee will have to throw the ball to catch up with the high scoring Saints.  With that being the case I like Washington to get back to his respectable numbers and perhaps find the end zone.  One of these weeks he will be back.  Might not play, he hasn't practiced all week.  He's playing I don't think he will be near 100%.
Plaxico Burress vs Kansas City- Plax will be plax, either a TD or 40 yards.  He's almost like a TE at the WR spot, and I don't like his odds when Sanchez is due for a bad performance.
David Nelson @ SD- Nelson is Plaxico version 0.5.  Same type of player, puts up TE numbers and is only good if he gets in the end zone.  He is heavily targeted in that area, and came 1 yard away last week.
Robert Meachem @ Titans- As soon as you put Meachem in your lineup, you already know what's going to happen.  Maybe 1 catch hopefully 2, but more realistic 0.  He is too dicey of a play and is only left for the very deep leagues, despite the home run ability.
James Jones vs Oakland- I lost some faith in Jones while watching Driver haul in 2 TDs this week.  I like Jones for the desperate owner that hopes 1 catch is all it takes for him to have a good game.
Demariyus Thomas vs Chicago- Just when you think he's got it all, he will let you down.  Going into a low scoring game against Chicago, I would not risk playing Thomas at all.
Andre Roberts vs SF- The good news for Roberts is I'm listing him here instead of Early D.  Roberts is the #2 WR for Kevin Kolb.  Against SF, you cannot start him.
TE
Start of the week: JerMichael Finley
Bust of the week: Dustin Keller
Surprise of the week: Jared Cook
Tier 1- Great to get a close guaranteed 10+ points game from your TE.
Rob Gronkowski @ Washington- No matter what, defenses can't focus on Gronk.  The Patriots have too many weapons and Gronk always shows up when they get near the red zone.  Having Gronkowski this year has saved many fantasy teams.
Jimmy Graham @ Titans- The Titans know that Graham is going to get a lot of balls thrown his way.  And there is nothing the Titans will be able to do about it, Graham is a matchup nightmare for any defense and it's hard enough to remember to guard all of their speedy WRs and multi dimensional backs in the backfield.  Should be another great game for Graham.
Antonio Gates vs Buffalo- Rivers will have a field day, that usually results in at least 70+ yards for Gates.  Let's see those TDs!
Jason Witten vs NYG- All of a sudden the Giants have sucked against good TEs.  Graham 2 TD's two weeks ago, and now Finley just had a good game.  I like Witten to continue the trend as he is just too solid, and with all the Dallas play-makers back.  He may be running down the field open as ever.
Tony Gonzales @ Carolina- Carolina will have it's hands full and Tony should be able to operate in the middle however he wants it.    It was impressive enough that Gonzales put up 100 yards against Houston is one of the top defenses in stopping the TE.
JerMichael Finley vs Oakland- He's backkk.  At least for now, and facing Oakland in week 14 is just what his fantasy owners ordered.  I like him to get his TD streak going as he finds paydirt again against a Raider D that will be overwhelmed.
Aaron Hernandez @ Washington- Despite not finding the end zone for a while, it's too hard to bet against a TE for Tom Brady that's getting 4-7 catches a game.  Will he find the end zone, I hope so.  But if he doesn't he should be good for 60 yards and is great for PPR leagues.
Vernon Davis @ AZ- Davis already had a big game against Arizona a few weeks ago, and could have had another big game if he didn't drop a 40 yard TD.  Vernon Davis is good when he doesn't have to block, and he doesn't have to block this game so go ahead and use the best tool on the 49ers.
Tier 2- You can only hope they do something.
Brandon Pettigrew vs Minnesota- Pettigrew could be in for a nice game against the Vikings as they focus extra attention Calvin Johnson.  The consistency hasn't really been there this season, which makes him a Tier 2 player at best.
Jared Cook vs Saints- Not a bad week to be a sleeper in a game where he will be very active against a prevent defense in the second half.  He could be able to rack up at least 5 receptions in this game against a soft Saints.
Anthony Fasano vs Eagles- Fasano has been pretty decent as of late and even had a nice 60 yards vs Oakland.  He could find that cheap TD and if you just lost Fred Davis, Fasano would be a great fill for the time being.
Dustin Keller vs KC- After playing his best football for the past two weeks, Keller comes back to life.  KC should prevent Sanchez from having some big plays, maybe Keller can be the beneficiary of a red zone TD.
Jake Ballard @ Dallas- All of a sudden Jake is performing like the TE we expected him to be.  Nothing more than 50 yards, mediocre at best, and will only be a factor out of sheer luck.  I would rather use a more athletic big time TE like Cook this week.
Brent Celek @ Miami- Celek has been too inconsistent to trust.  If you are in a must win game this week, I hope you have better matchups as Celek is just one of many, many targets Vick will throw to.  I don't like Celeks size matchup vs Dolphin LB'ers.
Ed Dickson vs Indy- When you think Ed is going to do something, he usually doesn't.  So why would it change now?  Gronk just had 3 total TDs against Indy maybe the Ravens will see something that will allow Dickson to find the end zone as well.
Kyle Rudolph @ Detroit- Rudolph is a great red zone target with his huge 6'7 frame.  He's shaping up to be the #2 option in the passing game after Harvin.
Heath Miller vs Cleveland- He could be a good bet for a cheap TD.  But if he doesn't get that cheap TD don't expect more than an average game at best on a cold blowout night.
Kicker
Start of the week:  Jason Hanson

Bust of the week:  Sebastian Janikowski
Surprise of the week:  Steven Hauschka
Tier 1- Start these guys, you know their offense is going to be putting up points and they will win you your week.
David Akers @ Arizona- The 49ers are built for Akers to succeed, they always settle for FG attempts since Alex Smith would rather do the safe play than make magic happen.
Stephen Gostowski @ Washington- If Washington can stop Brady in the red zone than Gostowski could have a field day.  I like him this week.
John Kasay @ Tennessee- The Saints will be scoring at will, hopefully Kasay can join the party.
Mason Crosby vs Oakland- Same goes for Crosby, I'm pretty sure GB will score a TD in every red zone trip vs a terrible Oakland D.
Nick Novak vs Buffalo- SD will also be moving the ball nicely, it's a good week for kickers.
Matt Bryant @ Carolina- I like Bryant to bounce back from his 1 FG game against a Carolina defense that will be outmatched all game.
Jason Hanson @ Minnesota- Gotta love having a kicker that kicks in doors this type of the season.  Detroit will be moving the ball against the #31 pass defense, Hanson should get his FGs.
Tier 2- Most of these guys are solid, but there's something in their way.
Josh Scobee vs Tampa Bay- I like Scobee to be ready often as the Bucs will have problems with MJD all day, but when they get near the red zone you know there will be extra attention on MJD which could lead to lots of FGs which makes me have Scobee as the #1 kicker this week.
Billy Cundiff vs Indy- I'm going to rank Cundiff  top tier again.  Baltimore will be in the red zone all day, and they usually tend to get stopped in that area as well.  Cundiff needs to make his FGs this week, he's been very shaky.
Sebastian Janikowski @ GB- You don't beat GB kicking FGs, Oakland knows that and if they trail early in this one, Janikowski could leave you very disappointed.
Lawrence Tynes @ Dallas- Playing in doors at this time of the year..it's such an advantage.  Dallas is going to be scoring points, New York should be scoring points, expect the Dallas D to get tough in the red zone.  This could lead to a nice game for Tynes.
Dan Bailey vs NYG- I could see him ending up with a few FG attempts, but I could also see this be a game filled with more TDs than FGs.  If I had safer options that will be moving the ball more, I would go with them.
Dan Carpenter vs Eagles- Carpenter should be busy as the Dolphins "should" beat on the Eagles.  Though you can't predict what Eagles team you're going to see, so if you have safer options it wouldn't hurt to go with those.
Olindo Mare vs ATL- Mare was solid this week, and with ATL being good against the run, it could be a great situation for Mare to rack up more FGs in one of the most explosive offenses in the NFL.
Steven Hauschka vs STL- Monday Night the Seahawks are going to be playing like a super bowl team.  I expect them to be in the red zone whenever they want which should lead to lots of FG attempts making Hauschka my sleeper of the week for the position.
Matt Prater vs Chicago- Prater could see lots of attempts, but I expect Tebow to be grounded this game which won't allow for a lot of trips to the red zone for Prater.
Robbie Gould @ Denver- The mile high wind will be there for Gould this week, but the Bears offense is so bad who knows how often they are going to be driving the ball.  I would go for safer options this week.
Neil Rackers @ Cincinnati-   The Texans should be moving the ball on the ground all game, but this does have low scoring affair written all over it.  Which could lead to opportunities for Rackers but it could also limit chances in Bengals territory throughout the game.
Conor Barth @ Jacksonville- After a 20 point performance, Jacksonville should present a tougher defense to move the ball on.  If Freeman comes back, you could do a lot worse than using Barth this week.
Shaun Shuisham vs Cleveland- Pittsburgh will dominate this game, start to finish.  Shuisham should get his FG attempts, hopefully he can kick on tough Heinz Field so far this season at home he is 8/12.
Nick Folk vs KC- I don't particularly like him this week because I don't like Sanchez, but if the Jets are going to score it's probably going to be because of this guy.
D/ST
Start of the Week: Pittsburgh Steelers
Bust of the Week:  Chicago Bears
Surprise of the Week: Seattle Seahawks
Tier 1- Feel good if you have the option to start one of these defenses.
Pittsburgh vs Cleveland- Must Start.  Cleveland has no offense, expect Pittsburgh to take all the time off the clock forcing Cleveland to throw the ball down the field more than they would like to.
Ravens vs Indy- The Colts offense is terrible and only looked good in garbage time against a bottom 5% defense in NE.  The Ravens are also a top 3 defensive unit to begin with.  Should be a great game.
49ers @ Arizona- Kevin Kolb is a terrible QB and Beanie Wells will be completely ineffective against the #1 run defense.  Should create turnovers as this game gets out of hand quickly.
Seahawks vs STL- I don't know how many times I have to say this.  Seattle will play like a super bowl team on Monday Night against a terrible Rams offense.
Jets vs KC- KC has only scored 1 TD in the three games the Palko erra has taken place.  That one TD came on a hail mary.  Look for the Jets to be on their A game in a must win game @ Home.
Packers vs Oakland- Carson Palmer is prone to turnovers and this Packers defense makes plays left and right, even if Charles Woodson doesn't play I still like the unit for always a chance for a DTD.
Tier 2- You can only hope things go in your teams favor. 
Broncos vs Chicago- The Broncos defense was terrible besides the INT TD last week vs the Vikings.  Chicagos offense is having more problems and really doesn't have a running game or a passing game.  I like Denvers D especially in Points Allowed leagues.
*Lions @ Minnesota- If AP doesn't play than Ponder will have to be throwing the ball a lot all game as the Lions will be scoring at will.  That's good news for your fantasy defense.  Ponder may not play either.
Jaguars vs TB- A nice little sleeper pick if you like the Jags to demolish the helpess Buc's offense.  If they can stop Blount and force Josh Johnson or Freeman to throw than the Jags could be make a big play.
Chargers vs Buffalo- I like SD to blow out the Bills in this one as the Bills travel from across country.  Chargers should be making plays on both sides of the ball all game.
Texans @ Cincinnati- Right now I'm doing the rankings as Andy Dalton is going to play.  If he doesn't this a tier 1 defense, but Dalton does not turn the ball over, and if that's the case it's hard to trust the Texans this week.  They will hold the Bengals in Points Allowed leagues, but not a lot of turnovers.
Bears @ Denver- The Bears defense is great, but Tim Tebow also makes things difficult.  I can see the Broncos pounding the ball all game really getting this Bear defense tired towards the end of the game. The Bears D won't even get breathers because their offense keeps them on the field.
Saints @ Tennessee- Their defense isn't that great, but if they can get ahead, Matt Hasselbeck is not a good enough QB to pose a threat which could lead to a really nice game for the Saints D.
Dolphins vs Eagles- Vick is back, and that's enough reason to not play the Dolphins.  Vick could have a huge  game making this unit nothing more than a reserve spot, I would be cautious/ start a higher defense on this list.
Patriots @ Washington- The Pats defense is so bad, the only reason I'm recommending them as even a considerable option is because the Pats will be forcing Rex Grossman to throw all game.  When that happens he usually throws a lot of Turnovers.  But then again it's the Patriots defense..
-Muntradamus is the senior chief editor of MaddenArena.com.  He has been playing fantasy sports in high stakes league since 3rd grade.  He played varsity sports in HS and studies fantasy sports hours upon hours a day.  For questions, or looking for advice sign up for the forums to talk to Muntradamus and all of the Fantasy experts at MaddenArena.