TEAM BEAST DOME WAIVER WIRE (WEEK 5-6)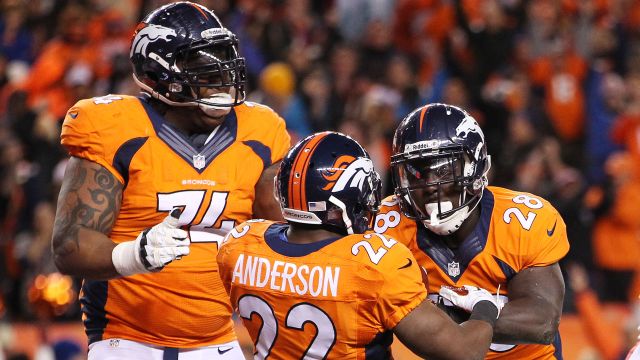 TEAM BEAST DOME
WAIVER WIRE (WEEK 5-6)
By Muntradamus
BEAST DOME NATION.
A season.
A season where injuries at the QB position have been brutal to RGIII and Josh McCown.
A season where BEAST DOME favorite Ray Rice was knocked out before even had the chance to be a BEAST.
A season where all hope seemed lost.
It was only 6 Points from Ryan Fitzpatrick this week, but his insurance over the last two weeks with Randy Bullock/Arian Foster/Andre Johnson has propelled TEAM BEAST DOME to new heights and back to a fighting chance to steal this league away.
Credit will go where credit is due.
We will give credit to the other BEAST DOME STAR.
Regardless TEAM BEAST DOME is looking strong on a 3 game winning streak. It is good to hear RGIII will be back for Week 8 to RISE TEAM BEAST DOME to a high scoring machine that cannot be touched.
While the injury to Mike Evans was not good timing for TEAM BEAST DOME. It is good to know that Kenny Britt is finally finding his groove after back-to-back good Fantasy Football performances. He will be holding the spot until Mike Evans returns. The real dilemma this week for TEAM BEAST DOME is using Houstons Defense on Thursday Night Football against the Colts.
Here is what we know. This is a HUGE AFC South showdown between the top two teams. The winner of this game will move to 1st Place in the AFC South, and early bragging rights inside the division. Since the game is in Houston, you can expect the Houston Defense to feed off of the energy in the building on Prime Time television and make it tough for Andrew Luck to stay comfortable in this game. I will be rolling with Houston's defense, and the rest of the cabbage patch kids.
A lot of people are down on Garrett Graham at TE. While I do feel for your losses, unless there is a big name TE on the Waiver Wire, I would continue to go with the punches. The Texans offense has not looked very strong this season, but they continue to stay aggressive and take a lot of deep shots down the field. With Arian Foster looking like the #1 RB in the NFL, the passing game will start to open up. A less than 100% Andre Johnson last week, a less than 100% Arian Foster the week before, no Arian Foster the week before that. The Texans offense has not even come close to reaching the top of their mountain.
WAIVER WIRE (WEEK 5-6)
ANDRE WILLIAMS – NYG
Andre is a little small for my liking, but he get will his carries. It was unfortunate to see Rashad Jennings go down as he was on 75 Teams last week in the $2.2 Million BEAST HEDGE. Andre is a fast RB who goes down on first contact. He will get his opportunity to be the RB the next two games with Peyton Hillis in the Mix. Andre has two nice games against the Eagles and Cowboys. Once Rashad is back, Andre will be a backup RB once again who will get his 6 carries each week.
RONNIE HILLMAN – DEN
All hands should be on Ronnie Hillman this week. He is a great add for the time being and is a great insurance plan to carry around all season. Be aware of one thing. Montee Ball is only 2-3 Weeks, and these two weeks against the Jets and 49ers are not great starts. Still we have to remember, Ronnie Hillman is a Bronco, and being a Bronco means there will be TDs to be part of. Grab Ronnie Hillman in all leagues, but remember two things if it is Blind Bidding.
#1. C.J. Anderson is arguably a better RB.
#2. C.J. Anderson will be getting carries as well.
RULE: DO NOT BLOW YOUR BUDGET ON HIM.
Unless you are desperate for the Win NOW.
BRANDEN OLIVER – SD
It is finally becoming evident to everyone that Donald Brown is not a talented RB. How he was able to turn things around last year for the Colts was amazing, but this season the real Donald Brown is showing. When Donald was injured, Oliver Twist was a star in the making torching a Jets defense that has been simply the best against the run. With Ryan Mathews out 2 more weeks, Oliver will get his shot to be the guy as Donald Brown becomes more of the change of pace. Soon Ryan Mathews will be back, and all of these memories are gone.
Grab Branden Oliver, but he is not the long-term answer.
C.J. ANDERSON – DEN
C.J. will get 2-3 games to show he is the guy for the Broncos. All this time, Montee owners have been worried about C.J. Anderson being the real threat to take his job, not stringbean Hillman. Hillman will be getting first crack at the job, but we all know that if C.J. Anderson looks impressive as he has all season, it will not be long before we realize it is C.J. Anderson who everyone should be going after.
Spend a little as he could be great value later on.
KA'DEEM CAREY – CHI
This is the Ace in the Sleeve that will catch your league off guard. If Matt Forte were to miss any time, Ka'Deem Carey becomes a Top 10 RB who is simply too good to be on the bench. Ka'Deem Carey is PURE explosion in a high powered offense that already has seen the advantages of Carey's speed to the table.
WHAT WILL TEAM BEAST DOME DO
With every RB on that list already added outside of Ronnie Hillman/CJ Anderson. TEAM BEAST DOME will put in a small bid for Ronnie Hillman and CJ Anderson (Only because I am not desperate for the Win and he will not start over my 3 RB BEASTS). Before you get excited and do the same thing as he should be #2 on your Waiver Wire priority as listed above. He is not a long-term RB and can easily lose his carries to C.J. Anderson. Before you know it, Montee Ball is back.
While many question Montee Ball and his ability to be a #1 RB after his subpar season so far. It is important to look at his matchups and realize that outside of Week 1 against the Colts, the grass has not been easy on the other side to the Denver running game. No matchup has looked great on paper, and the next two games should continue that trend. So while you may be jumping all over Ronnie Hillman. The smart play is to let another greedy owner blow through his bankroll to get him.
The next star RB on the Waiver Wire has not shown himself yet. Will he ever come this season? Or was it already LEAKED FORSETT.
BEAST. BEAST. BEAST.