FANTASY FOOTBALL THURSDAY NIGHT LIGHTS (WEEK 16) REMEMBER THE TITANS
FANTASY FOOTBALL THURSDAY NIGHT LIGHTS (WEEK 16)
REMEMBER THE TITANS
By Muntradamus
BEAST DOME NATION.
The Titans were destined for success, easily a very scary offense when they were all healthy and Derrick Henry was running over every defense like it was nothing. Then the injuries started to pile up. Henry/Julio and AJ Brown all went down this year. Ryan Tannehill has been having to play with a Minor League Football team, but for the first time in a long time, he has his WR weapons back.
49ers Defense has been strong as of late, a big reason they are back in the playoff race. Run D and Pass D has stepped it up, but this is a real test for their secondary. Tannehill does have the mismatches, just a matter of how aggressive the Titans come out. Vrabel has been very run-heavy all season.
49ers offense is catching fire too and the Titans D has looked beatable at times, but the Titans D is also what is keeping this team with a great record despite the injuries. Jimmy G has somewhat good matchups with Samuel and Aiyuk but Byard on Kittle could be a pro-bowl classic. Running is not easy on the Titans so Jimmy G is going to have to pull some magic out of his hat when they need it.
In the end, Titans at home do have the momentum with their weapons back, but the 49ers are one of the hottest teams in the NFL. We should see a great quality playoff-type Football game.
TITANS 23
49ers 20
MONKEY KNIFE FIGHT PLAY OF THE DAY
*CLICK HERE TO LEARN ABOUT MONKEY KNIFE FIGHT!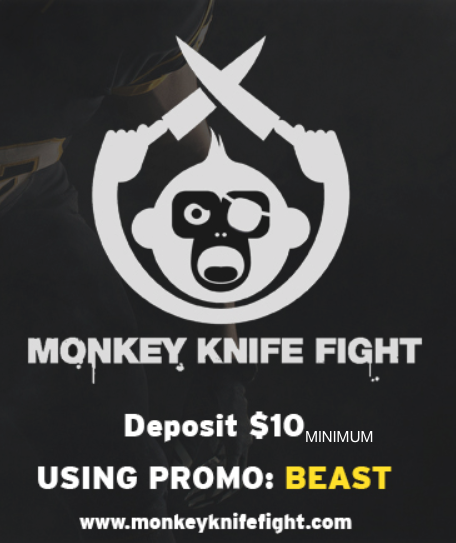 UNDER JIMMY G. 239.5 PASS YARDS
While Jimmy can get those numbers pretty easily, on the road in a playoff type game, expect the 49ers to try to run as much as they can. If the 49ers fall behind Jimmy can get his numbers, but they have to fall really behind.
OVER TANNEHILL 205.5 PASS YARDS
MKF is not factoring in that AJ and Julio are healthy. Tannehill should get 205.5 Pass yards very easily, if not then there is a big problem that the Titans two best players did not touch the ball enough.


BEAST YOUR SEASON
Get Your Team Evaluated + Other Monkey Knife Fight Picks for Week 15
E-Mail [email protected] when complete with Play
*NEW ACCOUNT ONLY
FREE MKF PICK WHEN YOU USE MY PROMO AND DEPOSIT $10