FANTASY FOOTBALL RIDE FITZMAGIC TO THE CHAMPIONSHIP (WAIVER WIRE WEEK 14)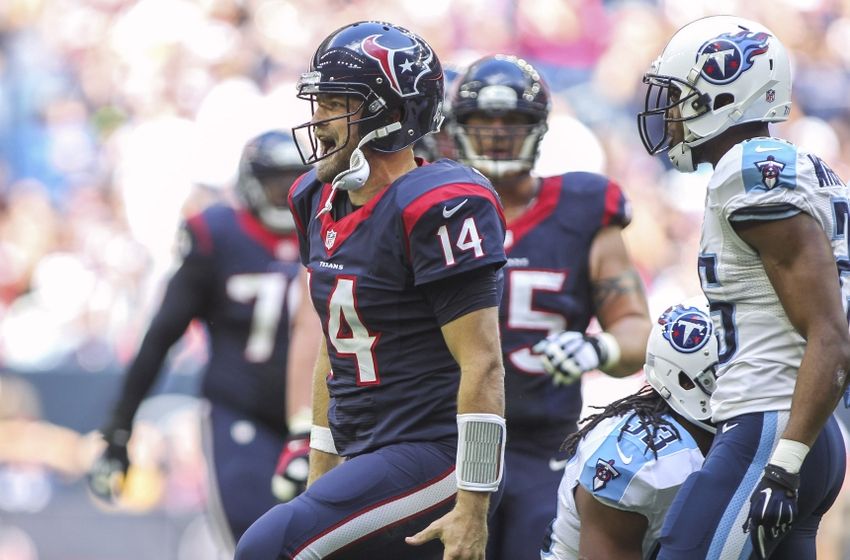 FANTASY FOOTBALL
RIDE FITZMAGIC TO THE CHAMPIONSHIP
(WAIVER WIRE WEEK 14)
By Muntradamus
BEAST DOME NATION.
The secret is out.
Ryan Fitzmagic is your QB to win you the championship. It is important that you have Arian Foster to make this work, as well as Randy Bullock. Does all of this sound familiar?
After leading team BEAST DOME from the graveyard back to a shot to make the playoffs, I ran out of Free Agent Money unloading my bankroll on C.J. Anderson.  Sadly I was not able to land Fitzmagic back on TEAM BEAST DOME (update coming this week.) Does not mean you have to be in the same situation, as Ryan Fitzpatrick has one of the easiest schedules to close out the season and is a MUST OWN for the strategy going towards the stretch run.
Fitzmagic has easily the most favorable playoff schedule to close out the season, and the strategy is to ride him out to win you your championship. As long as you have Arian Foster and Randy Bullock.
DAILY FANTASY WEEK 13
Of course I was big on Fitzmagic, but nearly every team of mine also had Jimmy Graham who was a HUGE bust.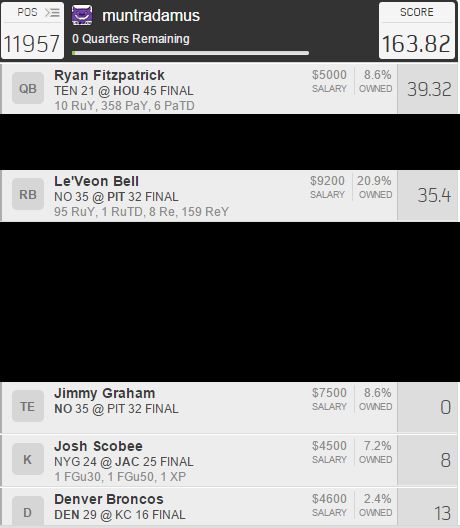 I also gave very sound fantasy advice to the people who asked leading them with calls that always give you a chance to win it all.
With that I offer you the Playoff Package for Fantasy Football this year.
This Baseball Season I only did the BEAST PLAYOFF WARRIOR with one client. After giving him sleeper calls in J.P. Arencibia and others who blew up out of nowhere, Ben H. was able to win his league with no problem at all.
This time around, I am going to up the stakes and go with 100% money back guarantee if no Championship.
That is right $200, If we lose in the playoffs at any point. 100% refund. I am that confident with my picks at all positions to win you the championship.