FANTASY FOOTBALL MID-SEASON BEAST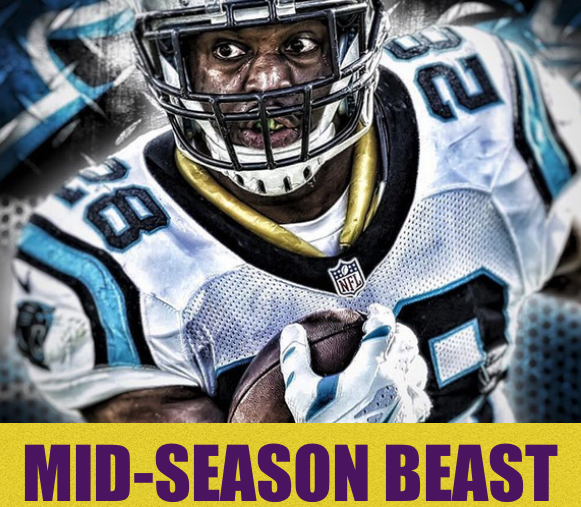 FANTASY FOOTBALL

MID-SEASON BEAST
By Muntradamus
BEAST DOME NATION.
FANTASY BASKETBALL CONTENT COMING TOMORROW!
We are now at the mid-way point of the Fantasy Football Regular Season, not playoffs. Some of you sit at 3-3, like Team BEAST DOME. Some of you sit a little below that, or a little above that.
Whatever your record is. Your fate is still undetermined. In a season you can really only afford to lose 5-6 games, MAX. Need to win 8 to be comfortable.
If you are not at that point, and you are just about ready to throw in the towel on your team and let all of your friends/colleagues laugh at you when your matchup comes up. Or just want to make sure you set your sail to the finish line.

Just remember the story of Mo.
MID-SEASON BEAST PACKAGE