FANTASY FOOTBALL: MARY HAD A LITTLE CAM (CAM NEWTON BUST)
FANTASY FOOTBALL:
MARY HAD A LITTLE CAM
(CAM NEWTON BUST)
By Muntradamus
BEAST DOME NATION.
This preseason if you decide not to signup for the VIP Packages.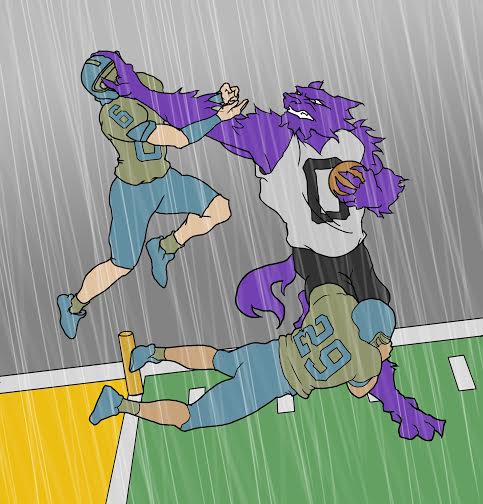 You will still see my BUSTs of the 2014 season.  I determine the player to be a BUST if the Experts are way too high on any player.
If a player is a BUST in my eyes, it is likely all of your friends, co-workers, & people you never talk to will be drafting this BUST too early.  Without further ado…
MARY HAD A LITTLE CAM
(CAM NEWTON BUST)
Cam Newton will not finish as a Top 15 Quarterback in 2014.  Has nothing to do with FantasyPros, it has everything to do with Cam.
Everyone come Draft Day will be looking at where the Experts rank players.  For the Top 12 QBs, Cam Newton is a player that every Fantasy Football Owner will be considering as a QB#1 on their roster.
For the last two seasons, if it is the 5th Round in your Fantasy Football Draft, and Cam Newton is still on the board.  You announce with your pick that you are selecting Cam Newton.
Everyone in the room would say,  "What a Steal."
In 2014, we are about to see a brand new Cam.
NO MORE STEVE SMITH (BALTIMORE)
Your first thought is, who cares.
Steve Smith was viewed as a BUST last season.  A little harsh, but Cam and Steve Smith for the first time failed to be on the same page.  Though Cam still threw it to Steve often, most throws were not accurate – which led to the disappointing season.
STEVE SMITH NUMBERS WITH CAM
While the numbers were still bad for Steve Smith, Smith clearly was the #1 WR on this team week in and week out.  He may not put up numbers, but defenses were also rolling their coverages to make sure Smith did not beat them.  Steve still had his targets and made his presence felt with every reception.
With no more Steve Smith, you would think Cam could turn to his #2 WR, Brandon LaFell.
LaFell, a big 6'4 target, is now with the Patriots.
Okay, his #3 WR the speedy Ted Ginn Jr.  Ted Ginn is now with the Arizona Cardinals.
CAM'S WEAPONS
This season Cam is rolling with Greg Olsen as his #1 target, good TE.  Kelvin Benjamin as his #1 WR, tall rookie with slow feet. Jerricho Cotchery #2 WR, way over the hill.  Jason Avant and Tiquan Underwood are the #3/#4 WRs, both players that have their moments.  But never stand out.
With those weapons, it is hard to imagine Cam Newton passing for a comfortable 3,500+ Yards.  Especially 20+ TDs through the air.
GREG OLSEN
Greg Olsen has been a main option for Cam the last two seasons, reeling in an average of 71 Receptions and just about 830 Yards.
While Olsen is good, his other weapons have to leave you worried.
KELVIN BENJAMIN
A lot of hate with this guys speed.  Everyone was saying Plaxico Burress on draft day, unfortunately his speed resembles a slow Plax.  Benjamin does not have NFL speed which will really limit his game.  Big Tall WR will be good for the goal-line, not so great for the whole field.
CAM NEWTON RUNNING
Off-season ankle surgery.  Never something you want to hear about a running QB, especially one who you will depend on for his fantasy value.  Above we showed it is nearly impossible for Cam Newton to have big passing performances, but now off-season Ankle Surgery.
Cam does not feel 100% right now, but said he "SHOULD" when camp starts.  Not the most promising words.  Let us take a deeper look into Cam running the Football over the years.
CAM NEWTON RUSHING STATS
The decline is obvious from last season, and with defenses not worried about double teaming WRs or dropping back into coverage.  It is hard to imagine Cam Newton making a lasting impact in the running department like he once did.  Last season Cam Newton rushed for 50+ Yards only 5 times.
What made Cam special was the goal line TDs.  Since the team acquired Mike Tolbert (2012), Cam's rushing TDs have gone down.  Cam is now being over-hyped from 2011 when he was once the goal line back.  Now it is up to Cam to just stay healthy.
CAROLINA PANTHERS FOOTBALL
The Panthers are built on the foundation of winning low scoring games.  They have a hard-hitting defense, and a smash mouth offense that is led by the strong & aggressive Cam Newton.  The Panthers do not want to get into a shootout, they want to win their games by the score of 13-3.
The Panthers want to eat clock on offense.  Let their defense win the field position game.  Then capitalize on the big moments to put the game out of reach early.
The Panthers are not a team that wants to win games by the score of 35-21.  They want to win games where the totals are below 25.  That is Carolina Panthers football.
CONCLUSION
Despite the fact Cam Newton put up his worst season statistically in 2013.
Despite the fact he lost his 3 best WRs only to replace them with players that are arguably worse.
Despite the fact Cam Newton had off-season ankle surgery and is still not 100%.
Despite the fact Cam Newton has not been the same running QB since the addition of Tolbert in 2012.
Despite all of this.
These Experts Rank Cam Newton as a Top 5 QB
Let someone else go with Cam Newton, a leader of a low scoring offense that has a bad ankle with no talent surrounding him.
MUNTRADAMUS 2014 PREDICTION
CAM NEWTON – QB – CAR
3100 Passing Yards/19 TD/17 INT
600 Rushing Yards/6 TD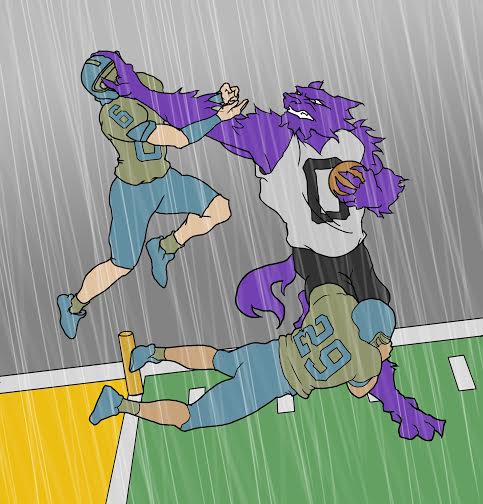 Muntradamus Awards