FANTASY FOOTBALL: LOOSEN UP MY BOYKINS BABE (2014 JARRETT BOYKIN BEAST)
FANTASY FOOTBALL:
LOOSEN UP MY BOYKINS BABE
(2014 JARRETT BOYKIN BEAST)
By Muntradamus
BEAST DOME NATION.
This is one player I am hyping to all VIPs in my Preseason Ranks.  I will give you (The BEAST DOME NATION) this one player to show you how much of an edge you will have come draft day in your Fantasy Football League.
Signup for a BEAST VIP Package today.  Best Money you will spend going into the 2014 Season.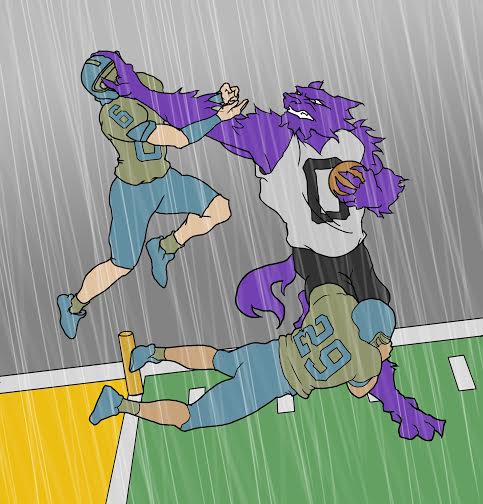 LOOSEN UP MY BOYKINS BABE
(2014 JARRETT BOYKIN BEAST)
Every season there is 1 WR who comes out of nowhere to put up amazing numbers and jump out from barely being draftable, to a Top 20 WR the following season.
Last season it was Alshon Jeffery, the season before that it was Randall Cobb.  This season, I have your player.
JARRETT BOYKIN – GB – WR
The Packers offense is going to be special this year.  They are talking about running a no-huddle system that will accumulate more plays per game than the Broncos of 2013.  That is a scary thought with how good Aaron Rodgers can be if he throws the ball 40+ Times a game consistently.
What is an even scarier thought is the gaping hole in the Packers offense that is now gone with JerMichael Finley (Trying to resign) and James Jones (Oakland) no longer with the Packers.
While many will think the answer is Jordy Nelson and Randall Cobb to have HUGE seasons.  Which they will.
The real answer is to look at the unproven big body superstar of Jarrett Boykin.
JARRETT BOYKIN 2013 SEASON
Before you start talking about his numbers.  First think about his situation last season.  Boykin was an undrafted Free Agent who signed with the Jaguars in 2012.  He was cut and then signed with the Packers late in 2012 to be nothing more than a body, even coming into 2013.
In his first start with the Packers against the Browns (Cobb Injured), Boykin led the Packers in Targets/Receptions/Yards/TD.  With a healthy Jordy Nelson on the same field.  Soon after, Aaron Rodgers was hurt.
His QB situation was Matt Flynn and Scott Tolzien for a majority of his 2013 playing time.  Not only that, he was competing for targets with James Jones and Jordy Nelson every week as he filled in for the injured Randall Cobb.  To add to it all, there were multiple games where Boykin led the Packers in receiving.
Jarrett Boykin is a big 6'2/213 watch his highlight footage from last season.
JARRETT BOYKIN 2013 HIGHLIGHT REEL
JARRETT BOYKIN 2014 OUTLOOK
The Packers offense is going to be among the league leaders in Total Yards, as well as scoring a lot of TDs this season.  Randall Cobb is a SLOT WR.  That means it is guaranteed the Packers start Jarrett Boykin as an everyplay WR opposite of Jordy Nelson.  The Packers offense will always run with 3 WR sets this season, and you can always expect Jarrett Boykin to be out there for at least 95% of those snaps.  Zero competition for that job.
Between Boykin being on the field nearly the entire game, as well as the possibility of Aaron Rodgers throwing the ball 40+ Times a game.  You can easily expect Jarrett Boykin to get at least 10 targets a game.  10 Targets a game from Aaron Rodgers as your QB in single coverage.
Tell me you are not juicing with excitement.
BEAST DOME WR MVP OF THE YEAR
JARRETT BOYKIN – WR – GB
2014 MUNTRADAMUS PREDICTION
1250 Receiving Yards. 11 TD