FANTASY FOOTBALL: The Curious Case Of Benjamin Tate (2014)
FANTASY FOOTBALL:
The Curious Case Of Benjamin Tate (2014)
By Muntradamus
BEAST DOME NATION.
Fantasy Football is around the corner, and now is the time when I will start to talk about a few players to keep an eye on.  The first player I will talk about this preseason is a player that the BEAST DOME NATION is very familiar with.  Some know him as "Tate Rape" from the days he would vulture the stats of Arian Foster.  Now we will call him "The Curious Case Of Benjamin Tate."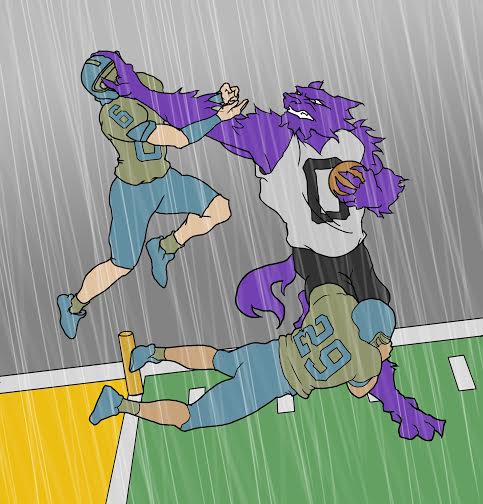 BEN TATE – RB – CLE
Throughout the history of time, Ben Tate was always the MUST OWN handcuff to the injury-prone BEAST Arian Foster.  The game that really shows off how good Ben Tate can be was his Week 15 match-up against New England.
BEN TATE WEEK 15. 2013
What made this game even more special was the fact that the Texans were a garbage football team all of 2013, and were just about to fold over their season with Case Keenum as the starting QB.  Ben Tate ran with burst and power and almost led the Texans to a huge upset in their home finale.
With Ben Tate being in a contract year, and the Texans being very unreasonable to let him walk for $7 million.  The Cleveland Browns opened up their check books and signed the future star RB to a 2 year deal.
What makes Ben Tate even sexier coming into this 2014 season, is that his contract is mostly incentive based on a game-by-game deal.  For every game Ben Tate is healthy, he earns $750,000.  Tate knows this is his chance to make a name for himself, and you can be sure that the Cleveland Browns will get plenty of publicity this season now that Johnny Manziel is the starting QB of this team.
The fact that Manziel is the QB of this team has it's pros and cons.  The PRO is that the Browns will likely be conservative with their offensive attack.  Not only to keep Manziel healthy, but to make sure he does not make too many Rookie Mistakes against a much faster-paced NFL compared to the NCAA competition he faced.
The CON to having Manziel as your QB does mean defenses will be stacking the line of scrimmage often.  Not only to dare Manziel to throw the football, but to also get a lot of pressure to make sure Manziel gets hit nearly every play.  With everyone playing close to the line of scrimmage, that will make it hard for Ben Tate to have a lot of running room before getting hit at the line of scrimmage.
Despite this concern, it is important to look at the Browns as a whole this season.  Not only did they add Ben Tate, but they also added Miles Austin and Nate Buerlson to go along with the BEAST DOME favorite of 2013, Josh Gordon.  Jordan Cameron is still around which means that the Browns do have weapons to keep the opposing defense more modest than we think.
On Defense, the Browns added Karlos Dansby who is a play-maker at the middle linebacker position.  The Browns still have the best CB in the NFL in Joe Haden, and Donte Whitner was a great addition as a hard-hitting Safety.  First round pick Justin Gilbert fills out a much improved Browns secondary.  Despite all the upgrades, they did lose IDP superstar D'Qwell Jackson in the middle to the Colts.
The next factor we will consider with Ben Tate is his schedule.  While it is too early to determine how Manziel will do against the fast-paced NFL, we can speculate for the time being to see if the Browns will be a winning football team.
Like I said, it is still to early to judge Manziel.  Based on their 2014 schedule, it is very possible to see the Browns win at least 6 games.  While that stat is not as bad as it sounds, what does make Ben Tate a little worrisome is his schedule in the Fantasy Playoffs.
vs. BENGALS WEEK 15
@ PANTHERS WEEK 16
Both of those defenses will likely dominate Cleveland.  Especially the Panthers being at home in Week 16 in what will likely be a HUGE game concerning their playoff run.  The game to really get excited about is his match-up against the Texans in Week 11 where he will be running as if he was Adrian Peterson against his old team.
CONCLUSION 
The Browns are on an upswing heading into 2014.  They added talented WRs, they have a hyped QB, and still have one of the best WR/TE combos in Gordon and Cameron.  The Browns offense will be more productive this year than it has been in the last decade.  Ben Tate will be a key focus of the Browns success as he will get a truck load of carries every week, as long as the Browns remain competitive which does appear to be the case.
If you have never seen Ben Tate run before, he is the clone of Boobie Miles from Friday Night Lights.
BEN TATE- RB – CLE
MUNTRADAMUS PREDICTION
1,350 Yards Rushing.  14 TDs.