FANTASY FOOTBALL BUST OF THE WEEK (1) GREEN EGGS & CAM
FANTASY FOOTBALL BUST OF THE WEEK (1)
GREEN EGGS & CAM (NEWTON)
By Muntradamus
BEAST DOME NATION.
It is not a BEAST DOME Fantasy Football season without a Green Eggs & Cam article title. You can use the search bar to see how many times that title has been used throughout the years.
BEAST DOME predicted Cam Newton would be a Patriot on April 7th
IF I GO CRAZY WILL YOU STILL CALL ME SUPER CAM
Now here we are Week 1 and the Patriots have a home opener against the Dolphins. A lot of people were taking Cam Newton in their draft as an early QB2, pairing him with a QB1 they semi-trust. Which means a lot of Fantasy Owners are considering starting Cam Newton this week.
FANTASYPROS CAM NEWTON WEEK 1 RANK
In fact 50%+ of the sites predict Cam to play as a QB #1 for Week 1 against the Dolphins. Yes on paper it sounds amazing, Cam Newton against the Dolphins. sign. me. up! However what all these Sites failed to do is actually any Homework.
The Dolphins coaching staff is stacked with ex-Patriots coaches. Including amazing CB coach Boyer who literally made all of the Patriots corners superstars. The Dolphins grabbed Byron Jones from the Cowboys who can lock down the beat-up Julian Edelman, Pro Bowl season coming for Jones.
*JULIAN EDELMAN will be Traded to the Bucs before the Deadline when the Patriots are out of the Playoff Race.*
N'Keal Harry has great upside but Xavien Howard can definitely stick with the more or less Rookie Harry, as he missed a majority of his real rookie season and now has a new QB. This will leave Eric Rowe at safety to play his inner Charles Woodson and pick off those inaccurate bullets Cam delivers. With all the WRs locked up, he will be reading Cam's eyes like a 3rd grader reading Harry Potter.
Cam Newton is not a great throwing QB, that is no secret. His throwing windows will be tight, and Van Noy joins the Dolphins Defense after being a Patriot for so many years. He is going to play angry and he is the perfect LB to spy Cam all game.
The Auburn style of QB chapter begins now for Cam Newton. Low passing yards, and a lot of rushing yards. Cam is going to have his hands full with an angry Dolphins Defense that always plays the Patriots tough. The Dolphins definitely believe they can win this game, and the only way Cam Newton saves his day is with two goal-line rushing TDs.
Otherwise, you are getting a Cam who will have less than 200 passing yards and 60 rushing yards. If those are the numbers you are trying to rely on in 2020, then you have yourself a fighting battle.
E-MAIL [email protected] to get WEEKLY BEAST FREE
Do the Following First with Promo Code
(NEW ACCOUNTS ONLY)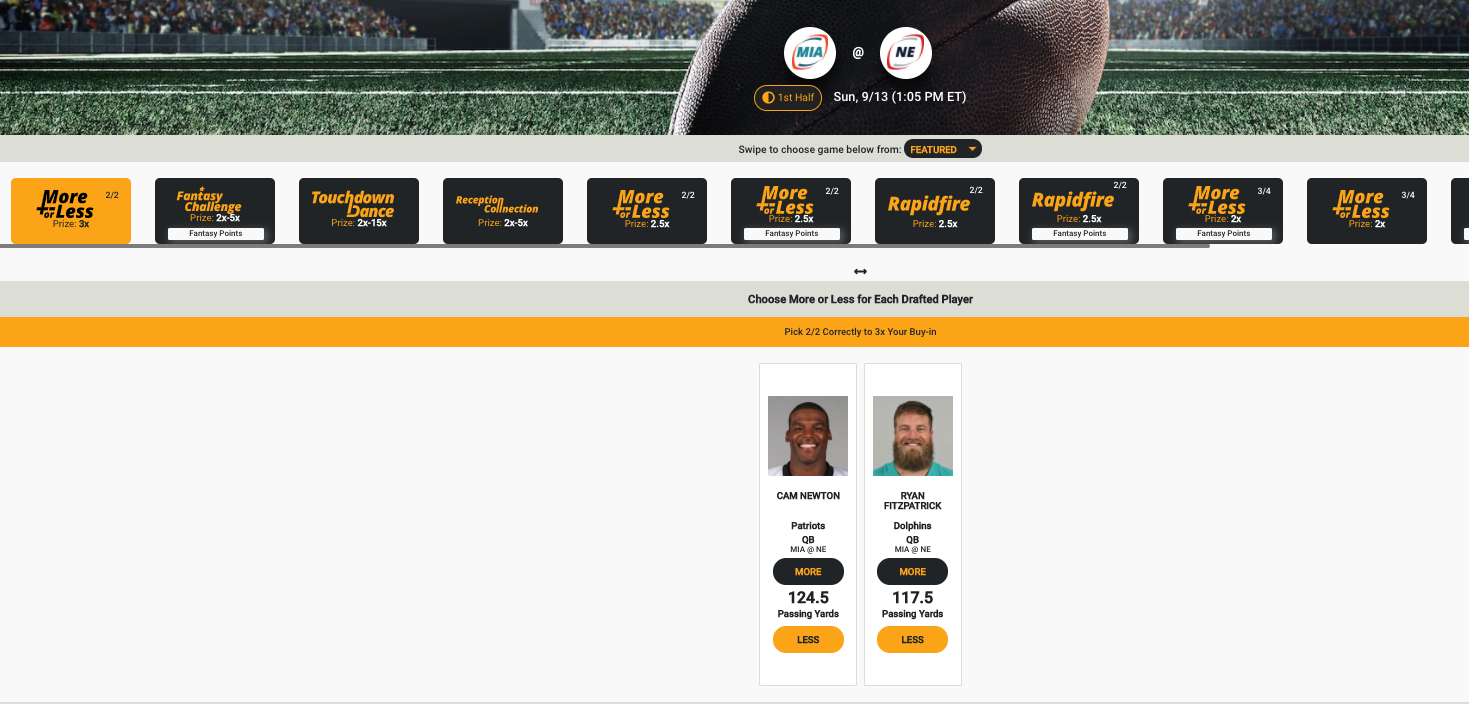 E-MAIL [email protected] with Questions