FANTASY FOOTBALL: THE ADVENTURES OF NEW AND OLD CHRISTINE (MARSHAWN LYNCH)
FANTASY FOOTBALL:
THE ADVENTURES OF NEW AND OLD CHRISTINE
(MARSHAWN LYNCH)
BEAST DOME NATION.
First of all I want to take this space to thank you all for returning to the DOME for the 2014 season.  The BEAST DOME NATION is easily one of the most knowledgeable Fantasy Sports communities on the web.  With that being said.  I am bringing back the BEAST DOME NATION CHAMPIONSHIP RISE on September 6th.
BEAST DOME NATION. CHAMPIONSHIP RISE
CLICK HERE TO READ AN EXAMPLE OF BD CHAMPIONSHIP RISE.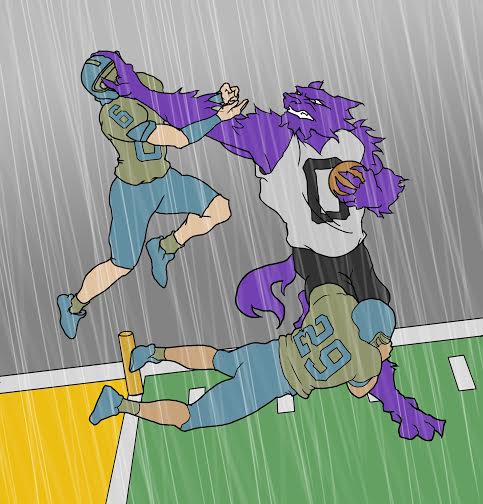 BEAST DOME FANTASY FOOTBALL LEAGUE
BEAST THE EXPERT
Draft is 7/29 on 9pm EST.
CLICK BANNER TO LEARN MORE
THE ADVENTURES OF NEW AND OLD CHRISTINE
(MARSHAWN LYNCH)
By Muntradamus
MARSHAWN LYNCH – RB – SEA
28 Years Old.
Most Physical RB in the NFL.
Arguably the best RB in the NFL, but we will give it to Adrian Peterson.
Just Won the Superbowl and carried the Seahawks offense on his back.
Including 249 Rushing Yards and 3 TDs in the two playoffs games leading to the Superbowl.
Only 3 Games all season Lynch did not have either; over 100 yards or a TD.
Despite all this.
Numerous Fantasy Sites consider Lynch a BUST?
Marshawn Lynch has been a consistent BEAST every season for the Seahawks since his first year being their "Workhorse" in 2011.
MARSHAWN LYNCH 
Lynch is arguably coming off of his best season where he made career highs in Receiving Yards/Receiving TDs/Total TDs.
Lynch not only set career highs, he carried the Seahawks to a Superbowl.
Lynch is only 28 Years Old.  Hall-Of-Fame potential RB's like Marshawn Lynch do not break down at 28 Years Old.
Lynch comes into the season 100% healthy.
Still..
Everyone is raving about Christine Michael
CHRISTINE MICHAEL vs. MARSHAWN LYNCH
CHRISTINE MICHAEL
If you watch that entire video, and tell me that Marshawn Lynch is in jeopardy of losing playing time to this guy.  Just leave for ESPN or CBS.  Marshawn Lynch is the definition of a BEAST.  Those huge carries CHRISTINE MICHAEL was pulling off at Texas A&M going untouched for 30 yards at a time.  That does not happen in the NFL.
MARSHAWN LYNCH

MARSHAWN LYNCH was in consideration for my #1 Fantasy RB rank this season, but the upside of Arian Foster and the PPR factor made me decide on Foster.  Lynch will get his numbers no doubt this season as no defense can bring him down.
If the Seahawks decide to play Christine Michael in crucial situations, the Seahawks will not be in the Superbowl in 2014.  The Seahawks will not be the strongest team in the NFC West.  The Seahawks will not be an offense that can control the clock.
CONCLUSION
MARSHAWN LYNCH is the heart and soul of the Seahawks offense.  LYNCH is nowhere close to done in his career and continues to run harder than any RB in the NFL.  CHRISTINE MICHAEL is simply a change of pace RB when Lynch needs a breather, or the 21 point 4th Quarter Blowouts occur.  ROBERT TURBIN will likely be splitting 3rd down RB duties with CHRISTINE.
CHRISTINE MICHAEL is nothing but a handcuff to MARSHAWN LYNCH.
If you let Marshawn Lynch slip in your Fantasy Football Draft.
Then you are just another goat following the Herd.
MARSHAWN LYNCH – RB – SEA
2014 MUNTRADAMUS PREDICTION
1650 Total Yards. 18 TD