FANTASY BASKETBALL TRADE MARKET (Week 6)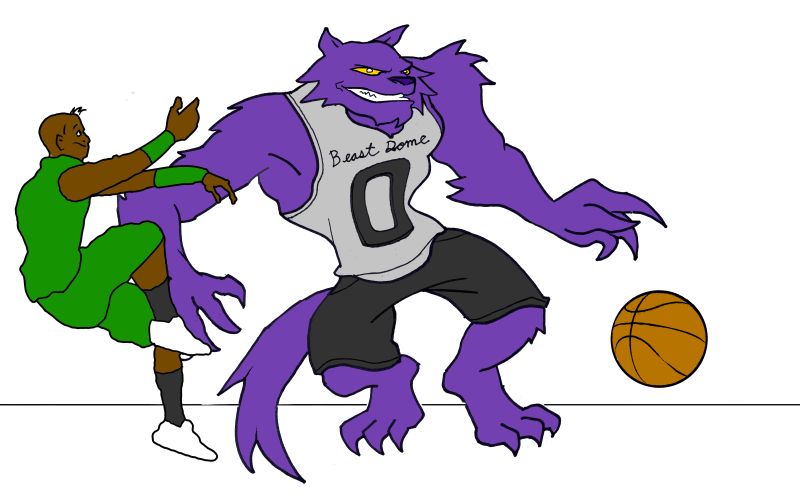 FANTASY BASKETBALL TRADE MARKET (Week 6)
BY SIR FANTASY DRAKE
(Weekly Player Updates: Part 1)
(Daily Fantasy Basketball Recaps)
(Daily Fantasy Basketball Rankings)
In this article Sir Fantasy Drake will headline a few key fantasy basketball players he would sell, or buy.  You can ask questions about other players value and either Sir Fantasy will answer your questions.
BUY:
*Players that have value that will go up as the season rolls on.
Emeka Okafor (C) HORNETS
With the inevitable departure of Chris Kaman from New Orleans, Emeka Okafor can now be seen as a fairly consistent double-double guy. Okafor is already averaging 9 points and 8 rebounds per game while splitting time with Kaman, now that he's gone expect these averages to rise. The other thing to think about is that with Eric Gordon still out for a while, there is no true go-to-guy for the Hornets, this means more shots for a player like Okafor who on a good team might see less shots. BUY Emeka Okafor.
Anthony Morrow (G) NETS
With MarShon Brooks out, make way for Anthony Morrow. Albeit on a god awful team, Morrow can put up numbers, he's a good 3-point shooter (43%) and a solid scorer overall (almost 14 PPG). However, since Brooks has been injured, he has scored 15 or more points in 5 of his last 6 games, highlighted by a 28 point performance against the Pacers, including 5 3PT. BUY Anthony Morrow.
Darren Collison (G) Pacers
As little as I trust fantasy players on the Pacers, with the injury to George Hill, it's finally time for Darren Collison to show what he can do. He is only averaging 11 points and 5 assists a game, but that was because of splitting time with Hill, now those numbers should inflate. Collison is a very good player with incredible speed and good passing ability, and the pieces are in place around him for Collison to rack up the dimes. BUY Darren Collison.
SELL:
*Players that value may not get any higher and you should cash in now.
Chris Bosh (F) HEAT
With the return of Dwayne Wade, Chris Bosh can officially go back to the third option for the Miami Heat. And while it was fun while it lasted if you have Bosh on your team, it is now over and time to sell Bosh as his value has gone into a free fall. SELL Chris Bosh. Go for a player such as Carlos Boozer in return because even though Boozer is less talented, he is still a higher scoring option on his team, and the scoring opportunities will be more consistent.
Hedo Turkolgu (F) MAGIC
SELL Hedo Turkoglu. Since returning from injury, Turkoglu has failed to top 11 points in a game besides Wednesday.  He has really struggled with his game overall (as has the rest of his team outside of D-12). The Magic are a sinking ship, jump ship while you still can and target Caron Butler in return, who is on a better team so he will have more consistent scoring opportunities.
John Wall (G) WIZARDS
John Wall is enormously talented. But unfortunately he is on a horrible team and has a knack for turning the ball over, a lot (4 or more TOs in each of his last 6 games).  Wall only has 1 3PTM on the season as well. Though Wall is such a stat sheet stuffer that he is a very good fantasy player, so I'm not going to say you should definitely sell him, but if you could package him in a deal to get a real stud like Carmelo Anthony or Dwight Howard.  It's certainly something worth looking into.