Fantasy Baseball Trade Market: The Price Is Right (2013)
Fantasy Baseball Trade Market: 
The Price Is Right (2013)
By Muntradamus
BEAST DOME NATION.
Continuing the trend of unique individual Content Daily for all the non-VIP members, today I will tell you the Batters to Sell High and the Pitchers to Buy Low.
While this information will help you stay on top of the Fantasy Circuit, the real way to win in Daily Fantasy Baseball and Seasonal Fantasy Baseball is through the VIP #3 Package.  You can e-mail me [email protected] to learn more.
2x DRAFTSTREET BASEBALL CHAMPIONSHIP QUALIFIER
You will get access to Daily Pitcher Rankings on Muntradamus.Net.
You can have private Chats with me Mon-Fri on G-Mail Chat.
You have access to E-mail me questions as well as get trade suggestions/waiver wire claims/lineup moves.

Testimonial from a V.I.P. #3 (FANTASY BASKETBALL)
FROM LIGHT IT UP – RAUL H.
"My only regret in using the VIP #3 package was not signing up earlier! I could have used Munts expert advice during my draft. But, as advertised, Munts still came through with all the early waiver moves (see Lillard, Damian & Sanders, Larry) to strengthen my team early in the season. When playoffs were creeping closer I had A LOT of injuries and Munts kept me calm through the storm. He advised me not to hit the panic button, and gave me some key players to add, like Bradley Beal (who helped my secure the 2 seed and a bye week) before they were "espn" hot players to add. When playoffs were right around the corner, Beal had gone down to injury, and Munts emailed me (before I reached out to him) and advised me to pick up the fantasy playoff waiver MVP Tobias Harris. By the time playoffs had come around my team was solid and ready to dominate! And dominate I did! My team was "LIGHTING UP" the stat sheet and all I could think was THANK GOD I wasn't too cheap to donate a small amount for such great advice! This was my first time using a VIP service and I will definitely be using VIP again! Not only for basketball but football as well. I'm not a big follower of baseball, but with Munts expert advice I honestly feel I can win without knowing much about the sport. DO NOT HESITATE on signing up, Munts is the real deal to say the least! Thanks again Munts! Appreciate your service and timely responses! A whole year of bragging rights for me!"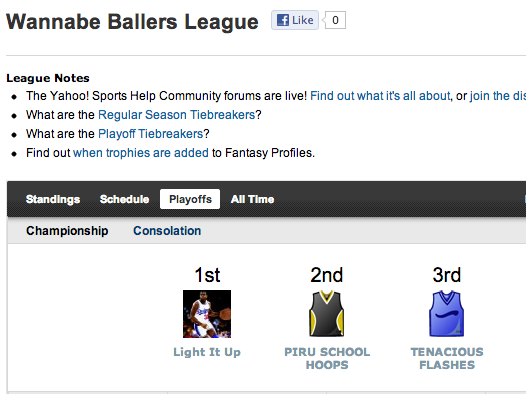 HITTERS TO SELL HIGH
HUNTER PENCE – OF – SF
Hunter Pence is locked and loaded.  If you throw him a mistake pitch for the rest of this week, he will hit a HR.  Pitchers are starting to be aware of this, but how much longer will it last.   Pence is on right now, and it is nice to see 3 HR/7 RBI this early in the season for a player who lost of a lot of value in 2012.  It is still important to remember he plays in SF.  Towards the end of the season once we get past Spring/Summer, it is going to be very tough to hit a HR in that cold ball park right off the ocean.
Pence only hit 3 HRs in 109 ABs last season in SF.  While it is nice to see 2 HRs in his first 19 ABs at AT&T, that trend is due to fall very quickly.  Trade while you can.
ALEX RIOS – OF – CWS
Alex Rios or Matt Kemp?
One was selected in the 1st Round, one was selected around the Top 25 OF option.
One has 4 HRs/3 SBs.  The other has Zero of each.
One has video game commercials, the other does not.
The player you think would have Rios's numbers is Matt Kemp.  But that player is Alex Rios.  While a 25/25 season seems likely, and a 30/30 season seems possible.  I would sell Alex Rios now for a Superstar since he is playing like one.  The MLB Season is a long one, and while a Hot Streak stands out much more in Week 1- Week 2, a cold streak will come at some point and Rios will fall to his original value.
Pull the trade while you can.
J.P. ARENCIBIA – C – TOR
Arencibia is one of the streakiest power hitting catchers in the game.  The fact he started 2013 with Power gives him prime opportunity to SELL HIGH, only if it makes sense.
If J.P. is your only catcher and your best catcher, do not trade him.
If you have a weakness and J.P. is a player sitting on the back of your roster, it is time for the classic 2-4-1 trade.  J.P. has 25+ HR potential, and it is important to keep that in mind when making a deal.  But if you need a RP or a SP, and another team needs a catcher.  It is time to pull the 2-4-1 as J.P. is coveted as a Top 10 Fantasy Catcher Fantasy Baseball wise.  I had him ranked higher than any expert, and I expect his power to continue.  But now is a good break in the action to see what you can get.
TORII HUNTER – OF – DET
.424 Batting Average, 0 HRs.  That is the type of season Torii Hunter has screaming all over him heading into 2013.  While the batting average should be great, hitting #2 in Comerica Park where HRs are very hard to hit is the downfall to a player who is dealing with decreasing power.  Try to say that three times fast.
Torii should continue to hit for average, but 15 HRs seems to be the MAX.  On top of that this Hot Streak is carrying over from Spring Training, eventually it will come to an end, and eventually his numbers will look really bad once that batting average drops below .300.  I'm talking Waiver Wire bad.
MARTIN PRADO – 3B/OF – ARI
Prado is starting the season out pretty solid.  He is hitting .275 with a HR early on.  While some fantasy owners may be happy with these numbers, the truth is Prado's ceiling is never very high.  If he hits 20 HRs, then you got yourself a great season.  The SB's may not reach more than 15 in Arizona, and that makes Prado very close to a 15/15 type of player.  Many fantasy owners covet him as a very valuable tool, but that was when he qualified at multiple positions.
See if you can pawn Prado off at a good rate and in return get an upgraded player.  Even try to aim for Todd Frazier who may begin to calm down for a day or two.
LANCE BERKMAN – 1B/OF – TEX
Hitting .480 with 1 HR already on the young season, everyone is pegging Lance Berkman as comeback king before two weeks have been completed.
While it is very possible he continues this rate and turns in a 2010 STL Cardinals season, the reality is there are plenty of 1B in the sea.  If another team is struggling at 1B, and Berkman is on the verge of playing everyday in your lineup and on the bench.  This is the time to SELL HIGH on Lance as his trade value will only stay the same from here.
Once Albert Pujols/Joey Votto/Prince Fielder start hitting HRs at will, Lance Berkman's value will begin to drop.  Trade the 37 Year Old while you still can.
JOHN BUCK – C – NYM
While it is great to see John Buck hitting HRs like he's Mike Piazza.  The truth and reality for the New York Mets is that this is a MLB team that will not win more than 70 games.  Their future is in Travis d'Arnaud who is currently in the minors until June, Travis is also a catcher.
Look for the Mets to trade John Buck when the opportunity rises, and you should beat the Mets to the punch as Buck is going through a hot streak that makes his value go up by x5.  The hot streak looks much better now, than it would if it happened in the middle of the season.
Trade Buck and another player to upgrade at a position you need help in.  If Catcher is your weak spot, then keep riding out the hot streak and keep an eye on Travis in the minors.
PITCHERS TO BUY LOW
DAVID PRICE – TB
The 27 Year Old Lefty who many thought would win the AL CY Young is having a rough start to the 2013 Season.  Price was decent against Baltimore, but CRUSHED by Cleveland and all those power righty bats.  On top of that those low-end K numbers that barely put him in the 200K consideration are really starting to shine as he only has 5 & 3 Ks to start the season.  If there was a time to buy-low, it would be after another bad start.  Which looks to be more than possible against a very hot hitting Red Sox team.  Get ready to Buy Low.
YOVANI GALLARDO – MIL
Gallardo notoriously starts season's off exactly how 2013 is going.  But once Gallardo get's going, he ends up with 16+ Wins/200 Ks/3.40 ERA range.  When you put it all on paper, Yovani is a Top 20 Pitcher who has yet to find his groove.  Which means now is the time to attack and grab Gallardo at his discount price.
Once Aramis and Corey Hart return, this Brewers lineup will be putting up runs with the best teams in baseball.
R.A. DICKEY – TOR 
Dickey is getting bombed.  World War II has nothing on how hard Dickey is getting hit so far in 2013, but that could all change in a start.  The problem with Dickey in Game #1 was J.P. Arencibia dropping too many balls that seemed to be right there to grab.
In game #2 he walked right into a hot hitting Red Sox team and was simply bombed.  The 8.44 ERA looks horrible right now, but 3 good QS's in a row and that ERA could get back down to the 3.50 ERA.  Dickey still has CY Young Potential once he get's going, right now that Knuckle ball is not getting enough movement.  It will though.
JERED WEAVER – LAA
Weaver hit's the DL and will miss 4-6 Weeks.  While that 4-6 weeks is a painful number to his owners, it is likely only 1/6 of the season you will be missing your staff Ace.
The Angels offense has yet to find their groove, and when they do Jered will be getting automatic wins when he goes to the mound.  The injury is to his non throwing arm, which means he should be able to rebound with no hesitation when he is ready to return.  It is a long baseball season, and if Jered get's to save his pitching arm for a little while so it can be stronger towards the end of the season.  Then so be it.  BUY LOW while you can.
Muntradamus is a Fantasy Sports Expert who specializes in Fantasy Football/Baseball/Basketball. He is currently in his second season as a Pro on FantasyPros coming off of an impressive Rookie Campaign where he landed the #10 Overall In-Season Fantasy Football Rankings Expert.  Which also included #1 WR of all Expert Sites.  He is also one of two people to qualify for allDRAFTSTREET CHAMPIONSHIPS in 2012. Most Historically, Muntradamus was the #1 Fantasy Football Expert of IDP & Overall Rankings in One Week, first and only time in Fantasy Sports History.