Fantasy Baseball Forgot To Touch First: New Start (Fri)
Fantasy Baseball Forgot To Touch First:
New Start (Fri)
By Muntradamus
BEAST DOME NATION.
The Fantasy Baseball season is now a month old, which means it is a new beginning for all of those struggling stars that failed to get out of the gates the way you expected.  Take a look at all the struggling stars I mentioned last weekend, and now look how far they all have come.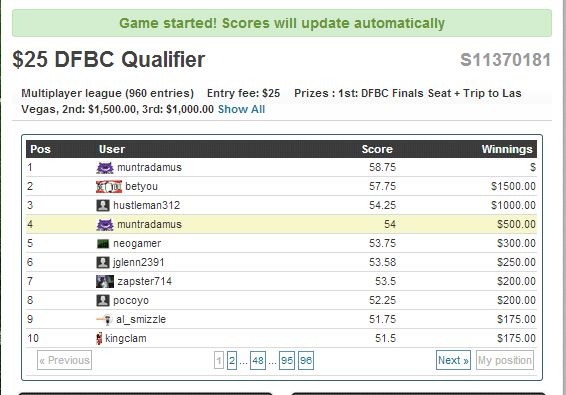 – LASTMILE
"I wanted to give Muntradamus a huge shout out. This is my first year playing fantasy baseball and I was absolutely clueless! I discovered BeastDome on the second or third week of the year and it has been a game changer for me and my team. I now visit the site daily to help me with my lineup decisions. Muntz's advice is dead-on and nine times out of ten published before the other sites. His waiver wire recommendations and player ranking articles are excellent. I can't thank Muntz enough for his help over this past year. I am currently in first place in my division and looking ahead to the playoffs. It ABSOLUTELY BLOWS ME AWAY how helpful and responsive Muntz is to the BeastDome Nation. The fact that he takes the time to look at your individual team and waiver wire is AMAZING! You can not get that anywhere else. Thanks Muntz!!!"
2x DRAFTSTREET BASEBALL CHAMPIONSHIP QUALIFIER
You will get access to Daily Pitcher Rankings on Muntradamus.Net.
You can have private Chats with me Mon-Fri on G-Mail Chat.
You have access to E-mail me questions as well as get trade suggestions/waiver wire claims/lineup moves.

FORGOT TO TOUCH FIRST (FRI)
Ervin Santana threw 4 shutout Innings with 7 Strikeouts before the game was called due to snow.  The stats will not count, but it is obvious Ervin is going to be a house hold fantasy baseball name.  Told everyone to get him when they had the chance.
Brett Lawrie is back to batting lead-off, which should lead to monstrous things for a 3B option who we all once thought had 20 HR/20 SB potential.  That potential is still very much alive.
Aramis Ramirez will make his return from the DL on Friday.  While it is nice to have him back, Aramis is usually a player that heats up in the 2nd half of the season.  Watch impatient owners waive him once he struggles off the DL.
Chris Tillman throws 8 Innings of shutout baseball.  Hopefully you had a chance to read the waiver wire article, he is must-own.
Ryan Raburn who has always been a player on my radar, 2nd Half Prediction from 2012, is now tearing the cover off the ball better than Robinson Cano.  Raburn is Must-Own/Must-Start in all leagues until further notice.
Yuniesky Betancourt already has 7 HRs on the young season.  That matches all of 2012, and now he should move to the everyday 1B option until Corey Hart returns.  One last chance to show he deserves to be an everyday player before the Brewers lineup becomes too good.
Hanley Ramirez came off the DL Monday and has looked amazing since.  1 HR/1 SB in his first series, look for that magic to continue the rest of the season with a 25 HR/25 SB campaign.
B.J. Upton is 2/31 in his last 9 Games.  Now would be an excellent time to buy-low before he returns to his 20 HR/40 SB potential.
Muntradamus is a Fantasy Sports Expert who specializes in Fantasy Football/Baseball/Basketball. He is currently in his second season as a Pro on FantasyPros coming off of an impressive Rookie Campaign where he landed the #10 Overall In-Season Fantasy Football Rankings Expert.  Which also included #1 WR of all Expert Sites.  He is also one of two people to qualify for all DRAFTSTREET CHAMPIONSHIPS in 2012. Most Historically, Muntradamus was the #1 Fantasy Football Expert of IDP & Overall Rankings in One Week, first and only time in Fantasy Sports History.