FANTASY BASEBALL Daily Pitcher Rankings (May 7th)
FANTASY BASEBALL
Daily Pitcher Rankings (May 7th)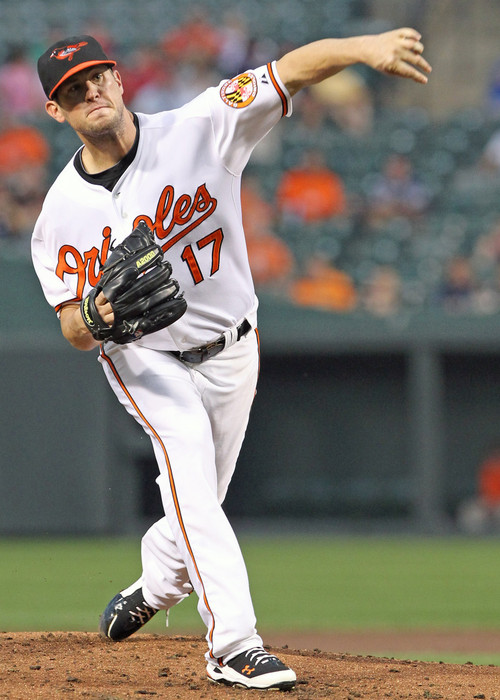 By Muntradamus
BEAST DOME NATION.  Thank you for your patience as we continue to upgrade the site.  Daily SP will be back in full force.  The Daily Salary Cap section is great for Daily Fantasy Sports players.  Promotions for these sites will be offered from BEAST DOME very soon.
HOT HITTING TEAMS RANKED:
BALTIMORE ORIOLES

ATLANTA BRAVES

NEW YORK YANKEES

PHILADELPHIA PHILLIES

MIAMI MARLINS

BOSTON RED SOX

LOS ANGELES DODGERS

COLORADO ROCKIES

TAMPA BAY RAYS

CLEVELAND INDIANS

TEXAS RANGERS

LOS ANGELES ANGELS

HOUSTON ASTROS

OAKLAND ATHLETICS

DETROIT TIGERS

ST. LOUIS CARDINALS

TORONTO BLUE JAYS

PITTSBURGH PIRATES

SEATTLE MARINERS

CHICAGO WHITE SOX

SAN DIEGO PADRES

KANSAS CITY ROYALS

CINCINNATI REDS

NEW YORK METS

WASHINGTON NATIONALS

MILWAUKEE BREWERS

CHICAGO CUBS

SAN FRANCISCO GIANTS

ARIZONA DIAMONDBACKS

MINNESOTA TWINS

PREDICTIONS
Hitter of the day: ALBERT PUJOLS @ MIN
Sleeper Pitcher of the day: BRIAN MATUSZ VS. TEX

Closer of the day: JASON MOTTE @ AZ

Lock of the Day:  JERED WEAVER VS. MIN
Bust of the Day:  ROY HALLADAY @ NYM




SALARY CAP TEAM:
*Updated after 4:00 PM.
In the future I will release it ahead of time, but there are people who I compete against in high stakes leagues who use the same team.  This past weekend I placed in a high stakes tournament of 1866 people.  Placed 17th.

C: John Buck
1B: Albert Pujols
2B: Robert Andino
SS: J.J. Hardy
3B: Mark Reynolds
OF: Adam Jones
OF: Drew Stubbs
OF: Nelson Cruz
UTI: Jimmy Rollins
UTI: Mark Trumbo
SP: Lance Lynn
SP: Jered Weaver
RP: Jason Motte
SP: Felix Doubront
Daily Pitcher Rankings (5/7)
JERED WEAVER @ MIN

LANCE LYNN @ AZ

ROY HALLADAY VS. NYM

TOMMY HANSON @ CHC

WANDY RODRIGUEZ VS. MIA

TED LILLY VS. SF

CARLOS ZAMBRANO @ HOU

YOVANI GALLARDO VS. CIN

BRONSON ARROYO @ MIL

BRIAN MATUSZ VS. TEX

EDINSON VOLQUEZ VS. COL

DREW POMERANZ @ SD

FELIX DOUBRONT @ KC

DOUG FISTER @ SEA

JEFF SAMARDZIJA VS. ATL

JOE SAUNDERS VS. STL

BLAKE BEAVAN VS. DET

JONATHAN SANCHEZ VS. BOS

BARRY ZITO @ LAD

JOSH TOMLIN VS. CWS

ERIC STULTS @ CLE

JONATHAN NIESE @ PHI

MATT HARRISON @ BAL

FRANCISCO LIRIANO VS. LAA
*POST ANY QUESTIONS OR DEBATE MY SELECTIONS AT THE BOTTOM.