FANTASY BASEBALL DAILY BEAST MODE GIANCARLO 'DON'T CALL ME MIKE' STANTON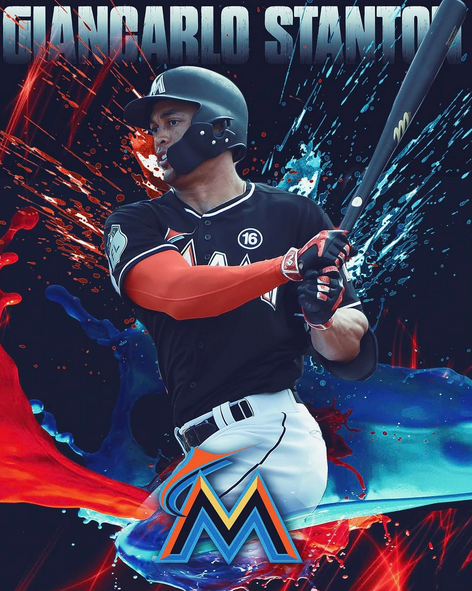 FANTASY BASEBALL DAILY BEAST MODE
GIANCARLO 'DON'T CALL ME MIKE' STANTON
By Muntradamus
BEAST DOME NATION.
The transition from Giancarlo to Mike Stanton has been a shaky roller coaster at BEST for the potential Hall of Fame player. When he was Mike, Hall of Fame was written all over the wall. As Giancarlo..He has been injured multiple times, most notable the Fast Ball to the Head which made him wear a phantom's mask.
Giancarlo. Giancarlo. Zero HRs on the season.
Someone who is capable of hitting a HR on every at-bat, a player who is also capable of going 1-4 with a single and a run by the time the game is over.
Whatever Giancarlo we know and have seen over the years, the Giancarlo we see tonight when he faces Jamie Garcia who is struggling to find his strikeout pitch, is a Giancarlo I want on my Daily Fantasy Roster.
Yes Giancarlo is pricey at $4,700 on DRAFTKINGS, which makes him more expensive than Yoenis Cespedes who is coming off of a 3 HR night. But this matchup against Garcia is a good example in why you trust the ultimate power BEAST to rake his numbers.
On FanDuel Giancarlo is right where you want him at $3,700.
I could go more into detail in why you want Giancarlo on your team, but I will leave you with this.
If you are playing Daily Fantasy Baseball Tonight, Giancarlo is MUST-OWN
MUNT BATTERS OF THE NIGHT (WEEK 2)
Jay Bruce. 1-4. 2 RBI. 1 Run