10 DRAFT STRATEGIES TO WIN YOUR 2012 FANTASY FOOTBALL CHAMPIONSHIP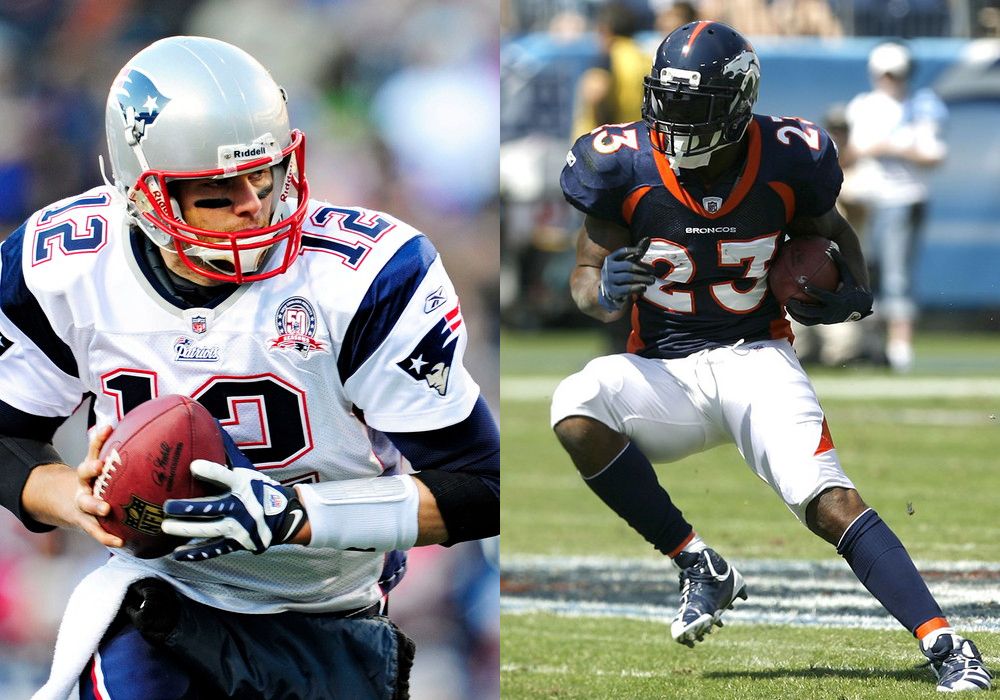 10 STRATEGIES TO WIN YOUR 2012 FANTASY FOOTBALL CHAMPIONSHIP WHEN DRAFTING
By Muntradamus
BEAST DOME NATION.
There will be a new article every single day leading up to the 2012 Fantasy Football season starting in August.

"I will lead you to a championship if you follow my advice through the pre-season and during the season. I do not charge a penny for my advice, I just want to see you win!"
But only together, we can make this happen.  Sign-Up now to get an identity in the BEAST DOME NATION. chat room and let the games begin.
#1. Draft Tom Brady.
The point of Fantasy Football is to have the most amount of points right?  Well why not get a QB who will throw the ball 40+ Times a game with targets such as Rob Gronkowski, Wes Welker, Aaron Hernandez, Brandon Lloyd, Deion Branch, Jabar Gaffney, and the list keeps going. He is also reunited with Josh McDaniels who became a head coach for the Broncos because of the success him and Brady had together. Just draft Tom, and have a collection of high upside RBs that you can rotate.
#2. Draft QB/WR/TE Combos.
It is great when you own Phillip Rivers and he throws for 345 Yards and 3 TDs right?  Well not when your opponent that week has Antonio Gates who caught all three of those TD passes. You essentially set your opponent up to destroy you.  In leagues where you get $$ bonuses for having the top scoring week in general, grabbing combos will nearly guarntee you a chance to finish in a position to win that at least once. It will also prevent you from setting up your opponent for the easy W.
#3. Draft Stars.
Easier said than done. If you are trying to decide between James Starks and Adrian Peterson on draft day, throw HYPE out the window and take the superstar who you know will be called upon to lead their team to victory. Starks may have a breakout season, but he also may be on the bench or injured by Week 7. Take the superstars over the HYPE. Another good example, take A.J. Green who gets every target instead of a Jordy Nelson.  Unless of course you own Aaron Rodgers.
#4. Draft 4 Good RBs.
If you are busy making sure you have an ELITE combo such as Calvin Johnson and Matt Stafford. Then it is vital to make sure to grab at least 4 RBs you could depend on at some point this season.  The way to measure a good RB is a few things.
a) Does he play all three downs?
b) Does he catch the ball?
c) Is he the red zone RB?
d) Will he get 20 Carries a game?
e) Will his team win games?
If you can say yes to 80% of these questions. He is a RB you definitely want on your team. Someone who flies under this radar and is drafted way too late.  Willis McGahee.
#5. Drafting Defense.
Defenses are usually something you can play off the waiver wire all season long.  Last season the 49ers played the Seahawks in Week 1, and were easily a defense ranked out of the top 10. Well I selected the 49ers defense well after all the big names were off the board.  The rest was history.  Look to draft the Vikings who host the Jags in week 1. I personally want to aim for the Eagles defense. They could easily be the best defense in the game now that they have a MLB in Demecco Ryans.
#6. Drafting Kicker.
This is easy. Draft the kicker of your star QB. Does not matter if you have to reach for him, you have to do it. If you own Tom Brady, and he flutters out in the red zone. You essentially get one point less of a TD with Stephen Gostkowski coming in for the easy chip shot. It is a simple strategy that nobody does.
#7. If you miss out on Star QBs.
If you miss out on: Brady, Rodgers, Brees, Stafford, Newton, or Vick. Then you need to draft two of the following guys. Matt Ryan, Tony Romo, Eli Manning, Matt Schaub.  You can mix and match those 4 with confidence all season long.  Schaub and the Texans have the easiest schedule.  Or if you own Brandon Marshall, grab Cutler a bit later as a good backup.

#8. Drafting a backup QB.
If you own: Brady, Rodgers, Brees, Stafford, Newton, or Vick. Then make sure to grab: Matt Ryan, Eli Manning, Tony Romo, or Matt Schaub if they go later than you expected. If you can prevent a team from having a good QB, you are essentially preventing a team from a chance to win the whole league.  
#9. Don't let Bye Weeks ruin your season.
For this example lets say you own Maurice Jones-Drew and Matt Stafford. Your third round pick is up, and Matt Forte is still on the board. Despite Forte and MJD having the same bye, it still makes sense to take Forte instead of Ahmad Bradshaw who is the next best RB on your Draft sheet. Take the best players and figure out a one week strategy later on if byes are messing you up on draft day. QB is a different story since you only have one backup.
#10. Read all of my articles leading up to draft day, and then all of my articles during the season.
Busts/Sleepers/Breakout Players. You know I will have you covered from head-to-toe with all the Fantasy Football information you need to win a championship this season.
During the season I will have:
Waiver Wire articles/Sleepers of the Week/ Busts of the Week/Position Rankings/Bets of the Week and much, much, more!
Muntradamus is a Fantasy Sports Expert who specialize in Fantasy Football/Baseball/Basketball. He is currently in his first season as a Pro on FantasyPros where he is the only expert to have Adam Dunn, Mike Aviles, and Wilin Rosario in his top 20 at each position. Muntradamus not only leads many to championships with his great advice, and outlooks into the future. He is also consistently on the top of leaderboards in DraftStreet. In August he will compete in a $250K tournament that he qualified in August for.