Where My Swag At? Vol. IV | Fantasy Baseball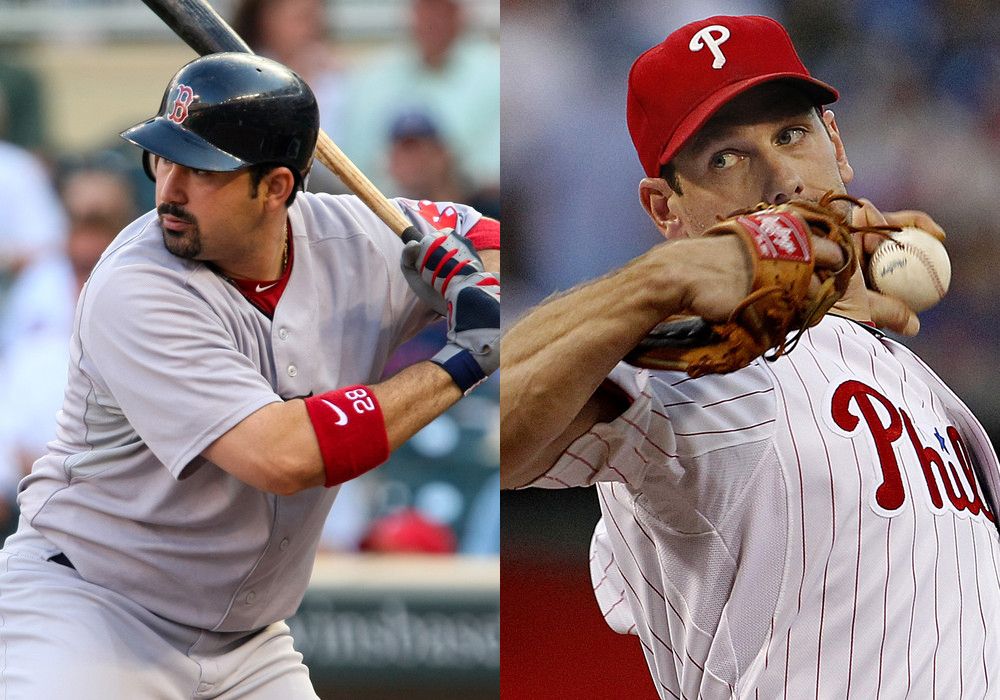 Where My Swag At? Vol. IV
By BrooklynBums
Last week it was Dee Gordon who I called out with a lack of swag.  What did he end up doing?  He hit .266 with 4 RBIs, which brought his total to 14 on the season.  But most importantly, he stole 2 bases.  His first two since May 27th.  No doubt Dee is having a disappointing season, but hopefully I gave him enough juice to keep going.
ADRIAN GONZALEZ – RED SOX
Stats as of 6/11: .266 Average. 5 HR. 32 RBI.
Ah the mighty keep on falling. This week's swag-less player is Adrian Gonzalez. I can remember when this guy was the cream of the crop for 1B. right, because it was last season. In 2011 Gonzalez hit 27 HR drove in 117 RBI's and scored 108 runs, which was the highest run total of his career. Before he played for the Red Sox, Gonzalez was a Padre. Now for those of you who don't know PETCO Park, it is a pitchers park. That didn't matter for Gonzalez. Form 2007 to 2010 he hit over 30 HR and had a BA of .280. This so called pitchers park couldn't hold down this guy. Then he made the switch to Boston where he got even better. Fenway Park is known as a hitter's park. When Gonzalez arrived to the Red Sox, in his first year, he hit 117 RBI, which was his second best career total, had a .338 BA and drove in 108 runs, which were both career best. Playing in Fenway will make you better, just ask Jason Bay, right?
This season hasn't shaped up as Gonzalez, or fantasy owners, have wanted. His BA is down to .270 and his HR totals are well below his average. To this point of the season Gonzalez only has 5 HR and 32 RBI. That puts him on pace to only hit 13 HR and drive in 87 RBI's. Now we all know Adrian is much better then the way he is playing right now. Maybe this article will kick start something like it did for Tex. Until then…..
GONZALEZ, WHERE YOUR SWAG AT?
CLIFF LEE – PHILLIES
Stats as of 6/11: 3.18 ERA. 1.05 WHIP. (0-3) Record. 74 Ks in 70.2 INN.
Astonishing is not a word that I throw around lightly. When I say something is astonishing it really has to shock me. It is astonishing the way Cliff Lee has pitched this season and for most of his career. When you think of Lee I'm sure you think of the Phillies rotation or the fact he has a Cy Young award or that for the past 3 seasons he has average right around 200 K's. This season doesn't look any different right? Lee is posting an ERA under 3.00 and only has 13 walks on the season. Doesn't that sound like a pretty good pitcher?
There is only one thing Lee is missing. Can you guess what that is? Cliff Lee does not have a W on the season. Ya I said it. Not one win. Not I know runs have been hard to come by with all the injuries the Phillies have had on the season but come on guys, right now this guy is the second best pitcher on the staff and to not get him a win is astonishing. Lee is going to have to start hitting home runs to give him the run support he needs to get his first win on the season. I would still keep Lee very active in all lineups but if you are hurting for W try and trade him for someone who gets all the run support.
LEE, WHERE YOUR SWAG AT?