MaddenArena Week 15 Results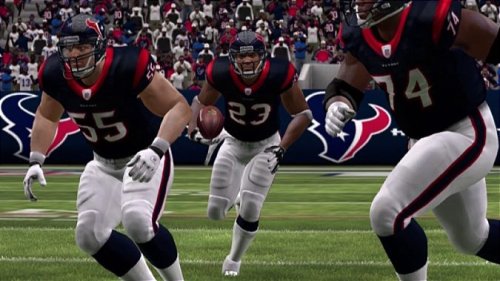 MaddenArena Week 15 Review
By Muntradamus
Let's start with the Sir Fantasy Drake article heavily recommending:
Reggie Bush.  203 Yards 1 TD.
Chris Johnson. 99 Total Yards
Benching Lions D/ST. 4 Points in Standard Leagues.
But most importantly let's give credit where credit is due.
FANTASY PLAYER WATCH: KAHLIL BELL
Many sites will be telling you to add Kahlil Bell now, but MaddenArena had him pegged two weeks ago when Forte first went down.  Kahlil Bell is now the best running back the Bears have that can move the ball on an offense that struggles to do anything.  He is must own in PPR leagues, and should be owned in a heavy majority of standard leagues.
Muntradamus Week 15 Rankings.
Besides the obvious, here are the…
Great Calls:
Tim Tebow as the #5 ranked QB and start of the week.
Kahlil Bell as the sleeper start of the week at RB.  Ranked #20 among RBs.
Kyle Orton ranked #14 QB.
Bench: LeGarrette Blount.
Lance Ball #30 ranked RB.
All 3 Dallas WR's ranked in tier 1.
Demariyus Thomas top 25 WR.
Bench: Brandon Lloyd, Jeremy Maclin, Desean Jackson
Donald Driver sleeper TD of the week.
Aaron Hernandez #5 Ranked TE.
Seattle and Atlanta as Tier 1 Defenses.
Cam Newton Projection vs. Houston by Muntradamus:17 Points (standard league).
Cam Newton actual fantasy value vs. Houston : 18 Points (standard league).
Thanks again to everyone who has been following MaddenArena.  Big week ahead of us as we get ready for fantasy basketball season.  Rankings and articles for both fantasy football and basketball will be coming all week!