FANTASY FOOTBALL THURSDAY NIGHT LIGHTS WINTER IN LA (WEEK 15)
FANTASY FOOTBALL THURSDAY NIGHT LIGHTS WINTER IN LA
(WEEK 15)
By Muntradamus
BEAST DOME NATION.
CHIEFS @ CHARGERS
The AFC West used to be the Chiefs and only the Chiefs for the past few years as Patrick Mahomes took over the NFL. That reign of power is being tested by many in the AFC West, the latest to test the power is maybe the apprentice to Mahomes, Justin Herbert.
Patrick Mahomes is going up against a Chargers Defense that has a lot of weapons in the secondary. On top of that he has to worry about an explosive pass rush that will keep him on his toes all game. Being in a dome will be ideal, LA cannot handle this cold weather in the high 50s.
Chiefs offense will struggle running the ball. CEH has looked better as of late, but Linval Joesph is a Hall of Famer when stopping the run. Mahomes will have to do it on his shoulders, with his superstars facing very tough matchups.
Justin Herbert has his favorite weapon back in Keenan Allen. On top of that the Chiefs defense is banged up,(Insert LA joke) and Herbert is playing some of his best football. In the sports card market Patrick Mahomes is the #1 QB, after a performance Herbert can give us tonight, Herbert can come that much closer in his legacy.
Patrick Mahomes and the Chiefs are coming off of a HUGE blowout win against the Raiders at home, and we cannot forget that this team represented the AFC in the Super Bowl the last two years. Mahomes is capable of beating anyone on any game, and this game is sure to be an exciting one. However in this matchup, the Chargers are the healthier team and they have the home-field advantage.
CHARGERS 31
CHIEFS 23
MONKEY KNIFE FIGHT PLAY OF THE DAY
*CLICK HERE TO LEARN ABOUT MONKEY KNIFE FIGHT!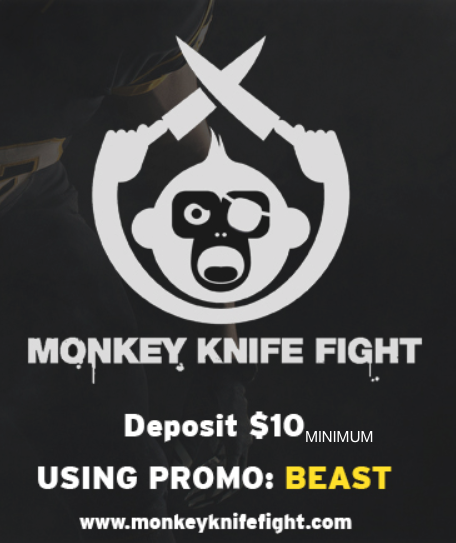 HERBERT + ALLEN > MAHOMES + HILL
Chiefs defense is not going to look good tonight. Herbert has the edge over Mahomes and when Herbert has a big game that means Keenan Allen will do his thing all game long. Tyreek Hill on the other hand has to go up against Chris Harris Jr. Harris is very physical, Tyreek can use his speed but the pass rush will not allow Hill to have as many opportunities as you would think.


BEAST YOUR SEASON
Get Your Team Evaluated + Other Monkey Knife Fight Picks for Week 15
E-Mail [email protected] when complete with Play
*NEW ACCOUNT ONLY
FREE MKF PICK WHEN YOU USE MY PROMO AND DEPOSIT $10