FANTASY FOOTBALL THURSDAY NIGHT LIGHTS (LIGHTS. CAM-ERA. ACTION)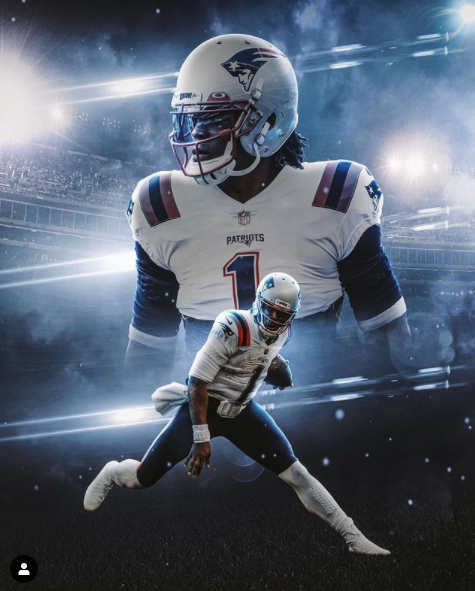 FANTASY FOOTBALL THURSDAY NIGHT LIGHTS
(LIGHTS. CAM-ERA. ACTION)
By Muntradamus
BEAST DOME NATION.
Cam Newton comes to LA, the city he should of been part of, at least with the Chargers. Last week he showed what the Chargers missed out on, this week he is ready to show off in PrimeTime TV. The Rams have a great run Defense as always. Donald will clog the middle, but that will not stop the Patriots from running their Auburn style offense. Cam and Harris will go up the middle as much as they can. Eventually, it will work, but there is no way the Patriots are aiming to get in a shootout. Jakobi Meyers will go up against Jalen Ramsey. By law of nature, Ramsey should win this battle but Jakobi is playing really good football where we cannot be surprised if he makes a few plays in this game.
The Rams would love to test that Patriots run Defense that has really yet to show that they are amazing. Cam Akers looks to maybe have taken that lead RB role, but do not be surprised to see a RBBC if Brown or Henderson look good early on. Akers might not be 100% and McVay has shown zero loyalty this season. Last week we saw the Rams rotate WRs more than Larsa Pippen does NBA players. I expect him to stay loyal to Woods and Kupp on Primetime TV. Patriots secondary looks great on paper as it is basically the same group from their Super Bowl unit that just beat the Rams a couple years ago on the big stage.
In the end we have two teams that play inconsistent Football, but both offenses have enough of a challenge in front of them where nothing is a layup.
RAMS 20
PATRIOTS 16
BEAST PLAY OF THE DAY
UNDER 44.5