FANTASY BASKETBALL NBA WEDNESDAY NIGHT HOOPS (GUARANTEED)
FANTASY BASKETBALL
NBA WEDNESDAY NIGHT HOOPS (GUARANTEED)
By Muntradamus
BEAST DOME NATION.
This is it, the last day of Febuary, you will only get one 2018 Febuary in a lifetime, time to end it with a bang.
GUARANTEED TO WIN DOUBLE-UP OR MONEY BACK
$50/Day. $200/Week
(E-Mail [email protected] to pick package)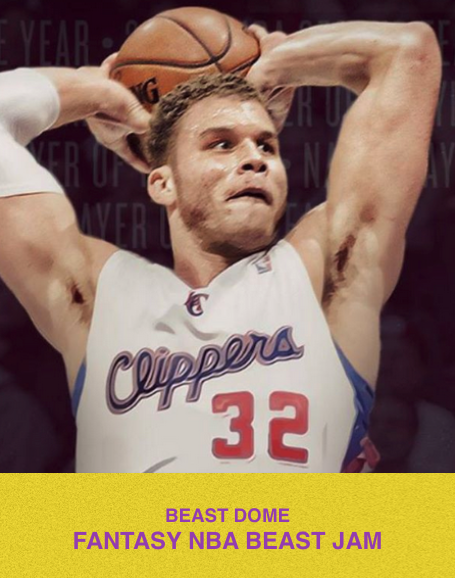 BUCKS @ PISTONS
Giannis is playing great basketball, but he will not be the biggest man on the court like he was last night. That goes to Andre Drummond who should be too big to handle for the entire Bucks Bigs. Throw in Blake Griffin who is a lot stronger than Giannis, and Giannis goes back to being a superstar role player. Jabari Parker has been making a nice impact off the bench, but he is not the star. The Bucks have to rely on shooting from Bledsoe and Middleton, while both are definitely capable, they have to be worried about starting cold. If the Bucks start cold, the Pistons can run away with this game no problem due to their size and all their role players who have stepped up as of late.
BUCKS 87
PISTONS 102
TORONTO @ ORLANDO
These two teams matchup way better than their records indicate. Orlando is now at full strength with Vuce and Aaron Gordon having some time to get back into game shape. While the bigs of Orlando may keep them in the game, the guard combo of Lowry & DeRozan can be too much for the Magic to handle. Both of those guys can go off against whatever guards they throw their way. Jonathan Simmons on DeRozan is the key matchup to try to limit his scoring, but DeRozan is almost matchup proof. Raptors should win this game, but if Simmons does his thing, Magic can surprise.
TORONTO 108
ORLANDO 101
INDIANA @ ATLANTA
Two teams that are far away from a potential NBA Championship square off in Atlanta. While Atlanta is garbage, Dennis Schroder can put up numbers against a very weak Indiana defense. Outside of Dennis, the Hawks can hope Bazemore keeps them relevant, but this is looking more like another game where the Hawks do not get enough scoring. With no Darren Collison, the team is really Victor Oladipo's and he gets a tasty matchup as the Hawks are completely lost. Myles Turner had some extra touches last game, but with Sabonis and Thaddeus all healthy, that is a time share not even worth touching. Pacers should prevail.
INDIANA 107
ATLANTA 97
HORNETS @ CELTICS
The Celtics have struggled guarding big men all year. They now face a Dwight Howard that is turning back the clock to his prime days. While Dwight should be a BEAST, the Celtics are playing tremendous basketball and the key matchup to watch is Kyrie Irving vs. Kemba Walker. While neither plays any defense at all, both players can lite up the scoreboard with the best of them. Expect those two to battle it out as all the players around the court really cancel eachother out. Should be a great game and if it was Charlotte, maybe the Hornets could win. Not likely the case in Boston.
HORNETS 97
CELTICS 102
SUNS @ MEMPHIS
Last year at this time, Memphis would have been the easy pick to win this game. That is not the case as the Memphis is about one step away from going into complete re-build mode and without Tyreke Evans, the Grizz could easily lose to the Suns. Marc Gasol will have to do everything in his power to keep his team relevant in this one because both Booker and Warren are scoring machines, while Grizz lack a scoring machine. Elfrid Payton is playing great basketball as well and Andrew Harrison really has no chance in slowing him down. Suns could pull off the great upset no problem.
SUNS 107
MEMPHIS 98
WARRIORS @ WIZARDS
While the Wiz pulled off a nice W last night against the Bucks, going up against a rested Warriors team is a whole other story. Lucky for the Wizards they are at home tonight, but unlucky for the Wiz is that Steph Curry is playing MVP basketball and when he is on, the Warriors are very tough to beat. It does not help that the Wizards have nobody who has a chance in guarding him. Durant against Otto Porter will be a good matchup, but Durant just needs an inch of space to get his numbers. Wizards will need Beal to go off in the scoring department, but it is too much energy guarding Klay Thompson for him to do both. Especially after playing last night.
WARRIORS 109
WIZARDS 101
OKC @ DALLAS
While Dallas is in tank mode, they did find a way to beat the Pacers the other night. While beating the Pacers is one thing, beating the Thunder is a different story. Westbrook + Paul George + Carmelo + Steven Adams. The Mavericks have nobody on defense that can limit any of those stars. The Mavericks best chance of winning this game is hoping Harrison Barnes can drop 30+, but that is not a likely result if the Thunder Big 4 get it going early. Thunder are on the march for the Playoffs, this is a game they should win.
OKC 112
DALLAS 89
PELICANS @ SPURS
First glance the Spurs are a tough team on paper. That is no longer the case as they are a bunch of role players surrounding LaMarcus Aldridge. This team is worst than the Blazers squad that produced, Lillard/Wesley Matthews/Nic Batum/LaMarcus Aldridge. Pelicans are scoring a ton of points these days and they should be running wild against a Spurs team that is still playing well, but not nearly the threat that people think they are. Tonight we will see how many points this team can score, because Anthony Davis is feeling like a MVP.
PELICANS 102
SPURS 112
ROCKETS @ CLIPPERS
CP3 returns to LA to face his former team. Rockets are doing great as of late and going up against a Clippers team that is likely tired from coming back against the Nuggets in Denver is not going to be an easy task to then go up against the Rockets. The key for the Clippers to win this game is DeAndre Jordan to dominate Clint Capela, which is definitely possible considering that DeAndre is much stronger. On top of that all the role players have to do their thing because James Harden and Chris Paul will come to ball. You can guarantee that.
ROCKETS 113
CLIPPERS 106