FANTASY BASEBALL YOU POLANCO ME CRAZY (GREGORY POLANCO)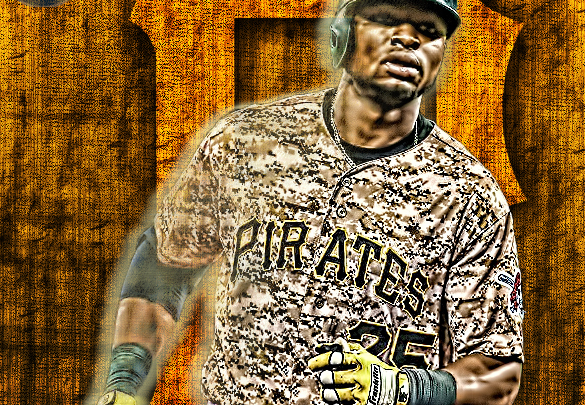 FANTASY BASEBALL
YOU POLANCO ME CRAZY (GREGORY POLANCO)
By Muntradamus
BEAST DOME NATION.
There are some exquiste talents in Major League Baseball. Most people fall in love with the power of Giancarlo Stanton and Mike Trout. Others fall in love with the speed of Dee Gordon and Jose Altuve. Then there are players who do a good amount of both. 25+ HR potential/25+ SB, with the potential for more.
The Pittsburgh Pirates had an OF that starred 3 players who give you a bit of everything. Andrew McCutchen/Starling Marte/Gregory Polanco. Polanco showed off his speed with a 27 SB season in his first full season in 2015.  In 2016 Polanco showed off the power with 22 HRs and a nice 86 RBIs despite a trip to the DL causing him to miss 20 Games. 2017 was an injured riddled season where he went on the DL three seperate times, never found his groove.
Despite the long historic track record, Gregory Polanco is only 26 Years Old, and we have not even seen the best of this young BEAST.
With Andrew McCutchen going to SF, Gregory Polanco goes from a guy who was batting anywhere from 3rd to 7th, to now a likely #3 or #4 role all season long. The RBIs, the SBs, the Power. Gregory Polanco is the definition of a 5×5 Player. Batting Average should sit above .280 not hurting you at all. Polanco can run the base paths and a season of 30+ SB is easily within reach. The Speed on the basepaths should turn into a near 100+ Runs depending on where Polanco ends up in the batting order. The 100+ RBIs is possible as well depending on where he goes in the batting order. Do not forget about his huge size at 6'5/230 which means those 30+ HRs is definitely not too far away.
When you add all this up, Gregory Polanco is a SUPERSTAR, and he is a player that you can easily find in all drafts. Gregory currently ranks in with an ADP of #155, but FantasyPros has him at #122 overall. Which means he is there in the 11th Round in 12 man leagues.
Gregory Polanco is a guy who is ready to hit the 30 HR/30 SB club in 2018. The reality is he can someday make his way to the 40 HR/40 SB club in 2019. Gregory Polanco is a STUD and a MUST DRAFT in all Leagues.
FANTASY BASEBALL ARTICLES COMING ALL SPRING