Fantasy Baseball: Muntradamus Championship
Fantasy Baseball: Muntradamus Championship
The time has come.  I will be in the DSBC a tournament where only the BEST daily Fantasy Sports players have a chance to show their skills.
I won two seats in the tournaments with the scores below.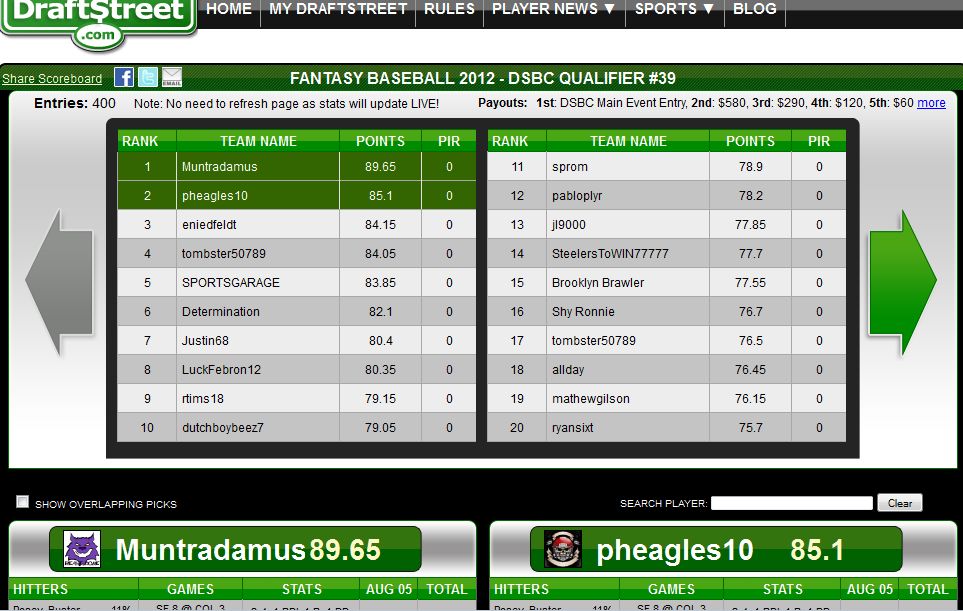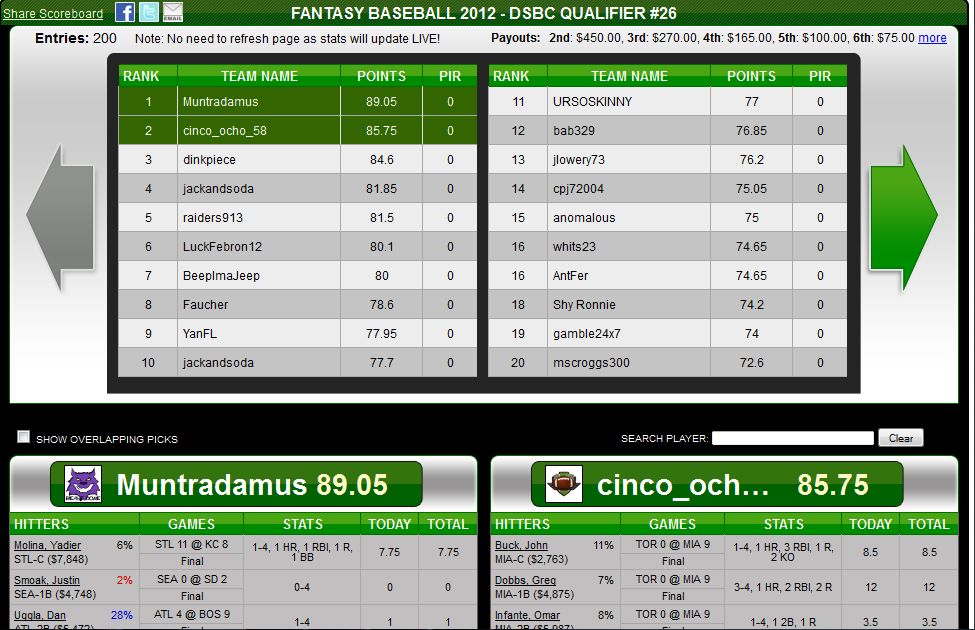 Here are the Tournament's Contestants:
*IF you want to read the rules click the image below.
Because I am in this tournament for these next two days as the field of 40 shrinks down to 12.  I will not be publishing my Daily Pitcher Rankings Monday and Tuesday.  If you have lineup questions feel free to e-mail me at [email protected].
I will post the scoreboard in this link when the day starts.
Thanks again BEAST DOME NATION, and I will be on the chat before game-time tomorrow afternoon, and chatting with all of you throughout the night as we watch my two teams dominate!
There will be strategy articles for you guys to plan for the playoffs on Monday and Tuesday to make up for the non-pitcher rankings.  Of course look out for the Fantasy Football Articles as we gear closer to the start of the 2012 season!
– Muntradamus