Fantasy Baseball 2015: If You Seek Cingrani (Anthony "Tony" Cingrani)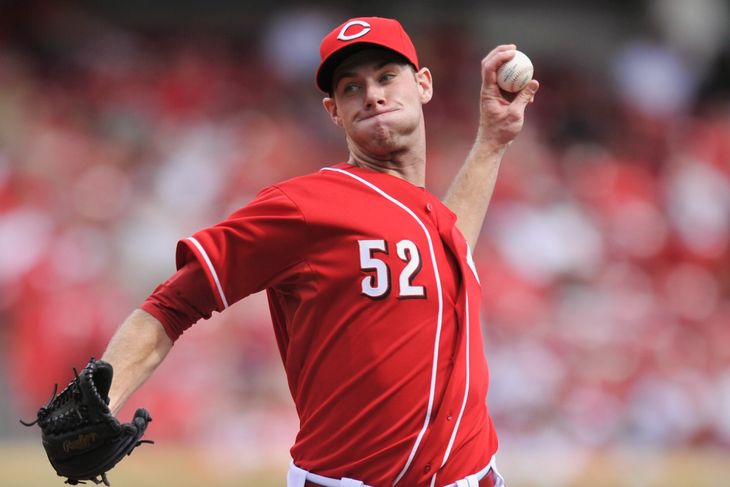 Fantasy Baseball 2015:
If You Seek Cingrani (Anthony "Tony" Cingrani)
By Muntradamus
BEAST DOME NATION.
Yesterday I gave you a BUST in Sonny Gray. Today you will get a sleeper starter that will change the game for your team.
Last year there was a lefty in Tony Cingrani who was destined to be one of the prime young strikeout machines in the NL. After injuring his shoulder in June Tony Cingrani never returned as the Reds were out of it and they want to preserve their young gun. Heading into 2015 the Reds got rid of Mat Latos and Alfredo Simon which leaves Tony Cingrani with a permanent spot in the starting pitching rotation.
BEAST FRANCHISE 
4.6.15
ANTHONY "TONY" CINGRANI: BEAST
In 2013 when Tony Cingrani made his move into the starting rotation he posted a 2.82 ERA to go with a 1.1 WHIP in 18 starts. The most impressive stat about Cingrani was his ability to strike batters out. 120Ks in 104 INN.
In 2014 Tony Cingrani had a lot of hype around his name on draft day as everyone was excited to see what he can do for a full season. After striking out 9 batters in a 7 INN/2 hit shutout to start the season, Cingrani quickly went downhill giving up painful numbers. Fantasy owners continued to play Cingrani throughout the mess because of his potential, but eventually Cingrani called it quits with shoulder problems.
The good news about the shoulder injury is that it was nothing that required surgery. Just soreness that was bothering him and he was not feeling right when throwing. With the Reds in no contention they shut him down in August which gave him extra time to heal and get ready for a big 2015.
The Reds are depending on Cingrani to regain the form he once had, and Fantasy Owners should be doing the same as Fantasy Experts are giving no credit to easily one of the most dynamite young pitchers in the game.


I don't know what these experts are thinking ranking Tony Cingrani so low. In fact less than 10% of the FantasyPros Experts even ranked Cingrani at all. I am here to tell you that we should trust Tony Cingrani as the BEAST DOME NATION. Cingrani is a strikeout machine and even if his ERA is in the 3.50 range, he will still give you more strikeouts than over hyped star pitchers like Anibal Sanchez.
MUNTRADAMUS 2015 PREDICTION
TONY CINGRANI – SP – CIN
(14-6). 3.47 ERA. 1.15 WHIP. 186 Ks.
Draft Tony Cingrani in all leagues this season. You can get him late and he can easily be a superstar for your team.