2021 Kiawah Island PGA Championship Preview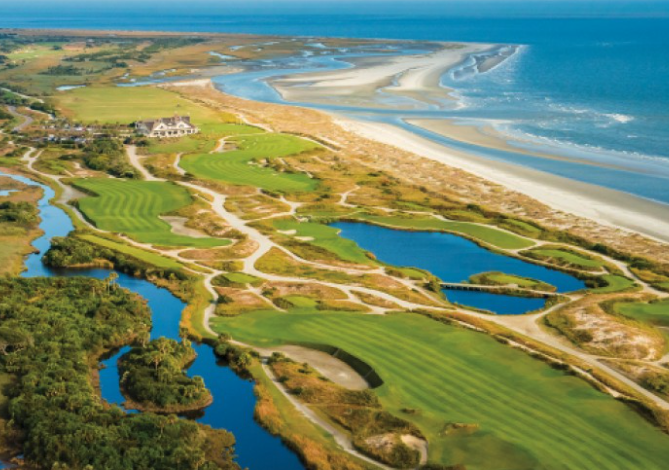 2021 Kiawah Island PGA Championship Preview
By James Dalthorp III
BEAST DOME NATION.
Welcome back to major golf, folks. Not your typical championship layout this week for all you golf fans. So I'm going to give a bunch of feedback and try to give you my best take on what you might see this weekend.
Kiawah Island is a notorious layout. Long, deceptive. Full of water hazards and windy conditions. Firm, fast. Lots of swales. Gruesome bunkers.
Now usually the winning score at the PGA championship is about -10 or -15, which is about as friendly as scoring gets in a major. But Kiawah is the exception to the rule. Rory won here in 2012 and Even par would have finished in the top 10. In fact, Rory won by 8 shots and blew everyone away.
A lot has changed in the game since 2012. Mostly shaft technology. Players will be able to handle windy conditions better. They'll be ready for the challenges this course presents around the greens with trying to spin the ball. It might even help with the changes to the rules-keeping the pin in on the greens.
So with all of those things to consider, I'll just dive in for my top 5 picks.
1. Collin Morikawa
If you've been following Collin this year, you know why I like his trajectory. For one, he didn't have a great week at Zurich in New Orleans but that was a team event and he was probably trying out some new stuff. He switched to the claw grip at Riviera – and since has had some very streaky performances and is coming out of some shaky weeks with the ball striking. Harbour Town, he finished T7 in his last full field event. That's a place you have to stripe it. This course seems to be the perfect recipe for Collin based on his performance and he's recently a PGA Champion.
2. Rory Mcilroy
It's tough to bet against a guy who won the last time this event was played here by 8 shots AND is coming off a victory. Rory's ball striking makes him dangerous – but the most important thing for Rory is confidence. He's found some solace with his putter. So going to a place he feels comfortable might unleash some powerful performances.
3. Justin Rose
Justin had a high finish at the PGA here in 2012 and he's been a very consistent contender this year. He was going through some odd weeks with back trouble late in 2020 and has righted the ship. From what I've seen, he'll be tough here because he likes to hit those long irons and scramble from off the thin stuff. If you recall, Justin was the gold medal winner in the first re-up of Golf in the Olympics. That event reminds me of this one a little. Justin might not win another major. But if he does, this is one of the tournaments I'd bet he has a shot at.
4. Cam Davis
The Aussie has shown that he can handle the challenges of majors. His impressive play at the Masters suggests that this course will feed the beast. He scrambles very well off the grass and out of bunkers. Cam is an absolute competitive monster. He has sneaky skills in the wind and when the conditions get firmer, faster, and harder – he prevails. Go for it.
5. Bryson Dechambeau
Let's face it. Some courses will yield to the bombers. This is the most bomb friendly of the bomb courses. Distance is a direct correlation with success here. It's just an absolute bear off the tee here. Long hitters have always thrived – and have advantages on certain holes and with carries over hazards. Bryson, if the weather allows, could overpower this place. That makes him an interesting wild card that I can't ignore. Even John Daly in his struggling years had a high performance here in 2012.
TO GET JAMES PICKS THROUGH THE WEEKEND