2015 FANTASY BASEBALL CATCHER RANKINGS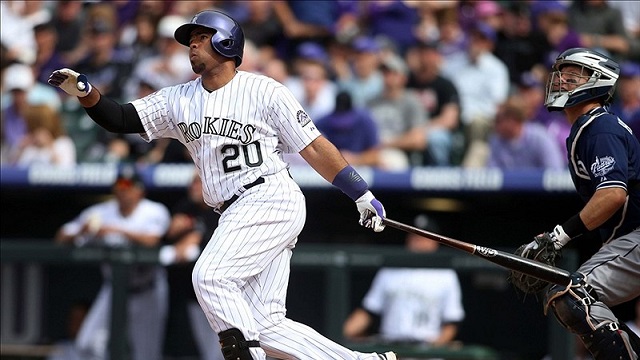 BEAST DOME NATION.
Fantasy Baseball is one of my favorite fantasy sports for one reason. No expert have the same feelings about all the same players. While you can say that is true in any sport, it is more true in Baseball as there are so many X-Factors when analyzing a player that it is often other experts forget key components when making decisions. What separates myself from the other Fantasy Experts in the World is my dedication to the craft. No Fantasy Expert has Qualified for more Daily Fantasy Championships than myself in MLB, and no Fantasy Expert can say they picked the HR Kings in Back-to-Back Seasons (2013- Chris Davis/ 2014- Nelson Cruz). This is going to be a historic MLB Season and I am excited to share it all with you.
VIP PROGRAM
$50 – BEAST FRANCHISE CREDIT
ACCESS TO MUNTRADAMUS.NET
RANKINGS/ANALYSIS/PROJECTIONS (LIKE BELOW)
VIP ONLY BEASTcast TV EPISODES
DRAFT STRATEGY
2015 FANTASY BASEBALL
CATCHER RANKINGS
 ANALYSIS BELOW. MORE PLAYERS ADDED AS JOBS ARE WON IN SPRING TRAINING.
TIER 1
1. BUSTER POSEY – SF
Posey is the cornerstone of the catcher position in Fantasy Baseball. There is a good chance Posey is the #1 pick at catcher for the next 5 years and possibly longer. No catcher gives you the batting average to go with his power/rbi total that Posey brings you, but playing in AT&T late at night does make you worry a bit. Still, Posey will get his numbers and with no more Pablo Sandoval or Mike Morse, the Giants will need Buster to be the man.
2. BRIAN MCCANN – NYY
Last season all of the new Yankees struggled for a good amount of time. Brian McCann was one of those players who really had trouble finding his flow all season long. He never really had it, but the potential to rake HRs in that ballpark for a lefty hitter of his caliber is too good to pass up. McCann is one of the best power hitting catchers in the game today, even if his numbers last year did not show it.
3. WILIN ROSARIO – COL
Playing in Coors Field for half of your season is too good to be true. When you have the power like Wilin Rosario it is almost automatic that he is going to get his numbers year after year. While last season was a struggle for Rosario who failed to hit 15 HRs last season (106 Games/Hand) is going to be playing a lot of 1B/OF as well as catcher to keep his bat in the lineup. Do not underestimate this guys power.
TIER 2
4. EVAN GATTIS – HOU
Gattis has a lot of pop and going to a small ball park in Houston is exactly what the doctor ordered. There are very few catchers you are straight up scared to pitch to, and Evan Gattis with his lumberjack body and no batting gloves is one of those players. Gattis will be in the thick of a very underrated Astros offense, and he is the type of player who will give you 100% all of the time. Take him with confidence.
5. DEVIN MESORACO – CIN
"Meso Raco in a Bottle" has a lot of power and can easily jack 25 bombs this season. While we want to imagine that is the case, Meso is a lot more hit or miss than people think and while he is off to a good start in his young MLB career, I am not convinced he is the real deal and teams will start to pitch him harder and harder as the years go by. Still he is a guaranteed 20+ HRs at this point of his career and you can take that to the bank.
6. JONATHAN LUCROY – MIL
What makes Lucroy so good is that he is consistent. You know he will deliver the big hits, you know he will put up the RBI numbers, you know he can hit over .280. In a way, he is a downgraded Buster Posey on a much better offense in a much better ball park. I do like Lucroy a lot as a player, but there are times where his power reminds you of Russell Martin. Still batting in a potent Brewers lineup the RBI numbers will come.
7. YADIER MOLINA – STL
Yady is a catcher you can depend on time after time. He will be hitting cleanup on an improved Cardinals offense that will look to return to the #1 offense after adding Jason Heyward in the offseason. The Cardinals have a long way to go, but Yadier Molina will deliver solid numbers nearly every game while potentially hitting over .300. Take the chance.
8. SALVADOR PEREZ – KC
With Billy Butler now in Oakland, Salvador Perez will see a lot more time at DH this season which will help make him a catcher that gets over 500 ABs for a second season in a row. Salvador Perez has a very good contact rate and lines doubles in the gap with the best of them, it is now time to see that line drive swing start to drive balls out of the ballpark. Salvador Perez is becoming the heart and soul of an underrated Kansas City Offense.
9. JASON CASTRO – HOU
Jason Castro is a very underrated hitter who plays in the perfect ball park for him to rake. The Astros offense got a lot better adding Colby Rasmus and Evan Gattis which means Castro should not only get more RBIs, but more runs as well. There is a good chance Castro gets a lot more at-bats this season now that Evan Gattis is on the squad which means he will DH more often. Solid line drive hitter who should hit 20 HRs one season before its all said and done.
10. WILSON RAMOS – WAS
You may never value your life as much as Wilson Ramos values his. After being kidnapped and held hostage in his hometown in Venezuela 4 years ago, Wilson Ramos almost saw his life come to an end. He is now one of the hardest swinging catchers in the league, and I expect him to make much better contact than he did last season and easily being a player that will hit 20 HRs. Wilson Ramos is a special batter and when you watch him closely you will think the same.
11. MATT WIETERS – BAL
Coming off of Tommy John Surgery, is the last phrase you want to hear when I'm introducing a player. Matt Wieters however can make this work as he fundamentally can be the cover boy for how to swing a bat. Wieters came into the MLB with the tags of being a future MVP. Those days are now officially done, but Wieters still has the potential to easily hit 15+ HRs while hitting over .260. The plan is to have Wieters catch and DH, I would not be surprised to see him miss a lot of games during the season.
12. YAN GOMES – CLE
Gomes always had nice power when he was a backup for the Blue Jays and now he hit 20+ HRs in 2014 for the Indians. Gomes is a solid hitter with a name that will not get anyone excited. Great value pick and a player that can easily rake 18+ HRs again with his eyes closed.
13. MIGUEL MONTERO – CHC
Montero was a nice addition for the Chicago Cubs this offseason, but his power is definitely on the decline. During the Fall days of Chicago can be really rough to close out the season, but he will deliver some nice numbers along the way. In the end you want to avoid Miguel Montero this year in Fantasy Baseball.
TIER 3
14. RUSSELL MARTIN – TOR
R-Mart is the type of hitter who will leave you without a HR for months, but you will justify leaving him in your lineup for that every once in a while SB. Moving to Toronto should help his numbers in general, but he has to perform as Dioner Navarro is no joke as the backup catcher. Is this the Dodgers in 2000 all over again? Martin is good for a 2 catcher league, anything else is strict backup.
15. MIKE ZUNINO – SEA
Zunino is all power and no average. While that combination is fine, you have to limit the amount of these hitters. Then again, there are few catchers in the MLB who can hit 20 HRs and Zunino is a solid bet for the over.
16. CARLOS RUIZ – PHI
Carlos Ruiz is still barely fantasy relevant despite his power fluke season of 2013. Carlos Ruiz can run the base paths well, but for the most part you are drafting and starting him because he will play everyday and the Phillies need his bat. Carlos Ruiz is getting to the last days of his Fantasy Baseball career.
17. YASMANI GRANDAL – LAD
Yasmani Grandal is definitely a BEAST DOME guy especially after I had everyone pick him late last season.
While the situation in Los Angeles does appear to be an upgrade, there is a good chance this is a mirage as AJ Ellis was retained by the team. AJ Ellis will be catching for Kershaw and maybe Greinke every start, that really limits Yasmani's numbers.
18. JARROD SALTALAMACCHIA – MIA
Salty has the power to hit 20 HRs, and another year in the NL as the full-time guy should help bring out that side of him. There are times where he really struggles and he will see his batting average fall near the .200 mark. In the end, you will see 15+ HRs and you will think to yourself, I can live with the rest.
19. TRAVIS D'ARNAUD – NYM
Back in the J.P. Arencibia days of BEAST DOME, Travis D'Arnaud was the superstar catcher for the Blue Jays who was supposed to take his job. When Travis tore his ACL in a minor league game, JP appeared to have the job for the next decade. Now we are in 2015, Gomes the backup is catching for the Indians, and Travis is getting his first shot at a full season with the New York Mets. The upside is a lot to miss and he makes a MUST-DRAFT catcher for 2 catcher leagues.
TIER 4
20. CHRIS IANNETTA – LAA
Iannetta never lived up to his hype and it is safe to see he never will. Still he is a catcher that should hit 15 HRs in any given season and it would not be surprising to see him do it this year as the Angels really need his bat after Josh Hamilton had his situation.
21. STEPHEN VOGT – OAK
Vogt has one of the most beautiful swings of any lefty and with Derek Norris out of the way the job is his. Vogt has underrated power, but his swing will remind you of a lefty swinging a 3 Wood as he lines the ball on just about every play.
22. DEREK NORRIS – SD
Norris aka the Rhino, does not have enough power for that big Petco Park in San Diego. While his Padres have a chance to win the NL West, Norris is there to be a defensive BEAST and give the Padres what they need to win games. 15+ HRs is not likely with the upgraded pitchers he faces, as well as brand new for the first time.
23. ALEX AVILA – DET
Avila has shown us nice potential power in the past, but we have also seen him struggle to hit just above .200. Being on the Tigers does help his RBI potential, but that ball park is no easy feat. Avila is too risky in my opinion to be a batting average killer and his power will not change the game. Hopefully you do not need to reach this low.
VIP PROGRAM
$50 – BEAST FRANCHISE CREDIT
ACCESS TO MUNTRADAMUS.NET
RANKINGS/ANALYSIS/PROJECTIONS (LIKE BELOW)
VIP ONLY BEASTcast TV EPISODES
DRAFT STRATEGY